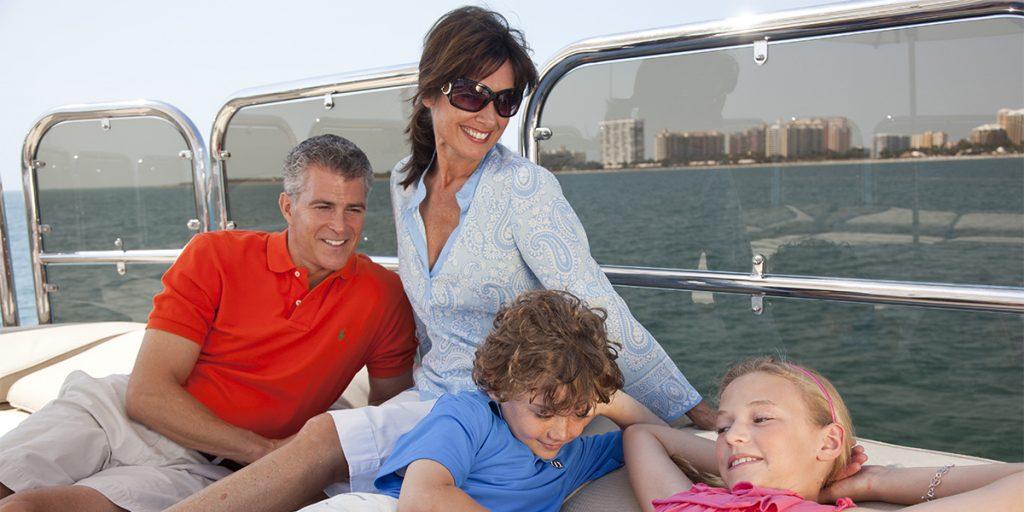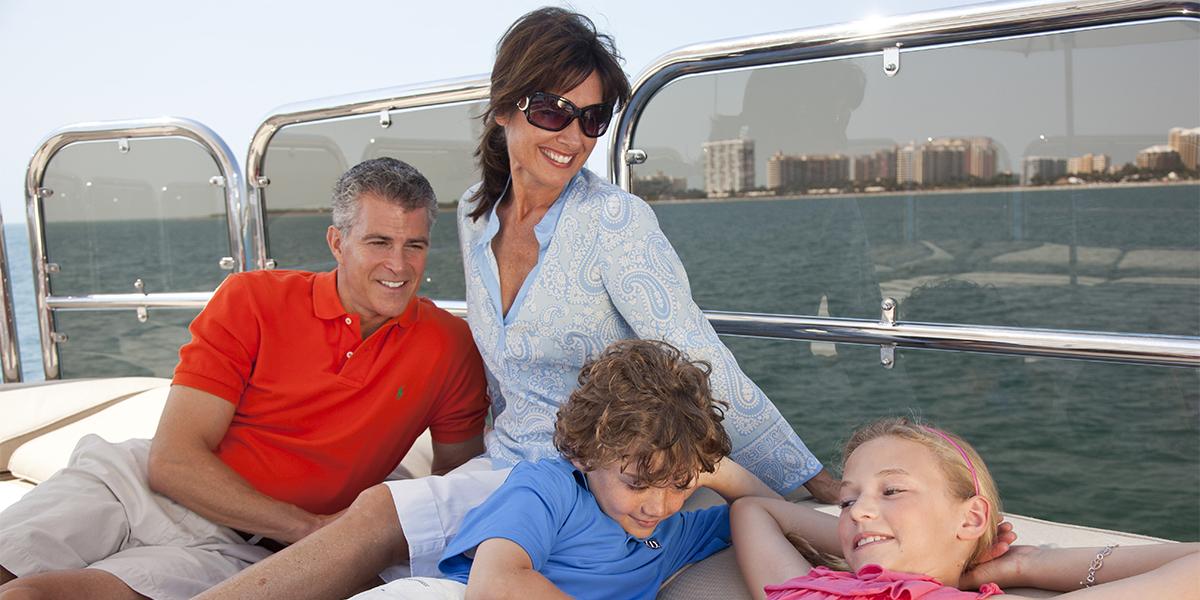 This Mother's Day consider giving the ultimate experience gift — a yacht charter holiday. Nicholson Yachts can help you choose the right boat, the right itinerary and fit your budget. We can plan your gift now so everything will be ready for giving on Mother's Day. Of course the yacht vacation can be scheduled for any time that suits your calendar. However, if you'd like to set sail on Mother's Day, then call or email us now. Yes, we do have charter yachts available in May 2021 and in time for Mother's Day.
A yacht charter holiday gives Mom a true luxury experience. Undoubtedly the private chef on board is a huge highlight. The chef will make whatever meals and menus Mom would most prefer. From gourmet indulgences to spa cuisine to vegan to island fusion — there is a yacht chef that can treat Mom right. If Mom wants to kick off (or maintain) a specific diet or if she's ready to take a holiday from all that, the chef will be able to meet the challenge.
How to choose a great experience gift
What would Mom like? How about a romantic getaway for Mom — just for two people. We have yachts that specialize in sailing with just one couple. Or maybe Mom would like some outdoors adventure. Snorkeling, swimming, water skiing, hiking on island trails, exploring nature preserves – on land and under water. Then there's the family vacation. Mom and the whole crew can enjoy a family yacht vacation where there's something for everyone to do. No, the kids will not be bored on board. And yes, Mom can kick back and relax as much as she wishes. Whatever experience you can think of, Nicholson Yachts has a yacht vacation to match.
Where to travel in 2021
Travel restrictions are a real thing. However, there are still lots of travel opportunities. Popular destinations in the U.S. include the Florida: Fort Lauderdale, Miami and the Florida Keys especially. In summer, the Atlantic Coast and New England are excellent choices. Start your charter in New York, Boston, or Newport. The Great Lakes have some nice yacht charter options this summer, too. If on the other hand you'd like to venture outside the U.S., then Bermuda and The Bahamas are close international destinations. Plus they welcome visitors. Throughout the Caribbean most of the islands have also relaxed COVID restrictions to visitors who are vaccinated or who have met testing requirements.
If Mom really wants to get to Europe this summer, we can recommend Croatia and Greece as two destinations that are reopening to travel. Nicholson Yachts has yachts available world wide. If you're ready to look at some boats right now, then take a look at our worldwide charter yacht search tool.
How much does it cost to charter a private yacht?
The cost depends on several factors. Firstly is the yacht itself. As a rule, the larger the boat, the higher the price. Secondly is the location. Some destinations are pricier than others. Thirdly is the number of guests in your party. You search yachts for charter with our charter yacht search tool. While the choice may seem endless, the charter experts at Nicholson Yachts can give you a hand. Contact us and we'll help you narrow things down.
The Mother's Day gift she'll remember
If you want to spend this Mother's Day on a charter yacht, let us know. We do have charter holidays available in May 2021. However, you can always give Mom the gift of a yacht charter holiday that begins any day of the year. The charter experts at Nicholson Yachts can help you give the ultimate Mother's Day gift that she'll always remember.
Keep in touch with the latest updates on yacht charters for summer by subscribing to our weekly newsletter.
Select yacht charters from Nicholson Yachts
Memorial Day Travel Planner for yacht charter vacations 2021
80′ Trumpy yacht charters on BB on Intracoastal Waterway Spring 2021
Catamaran GENESIS offers 10% discount through May 2021
75′ MATAU chartering the Caribbean in 2021
New England yacht charters on 111′ AURELIUS Summer 2021
72′ SKYLARK booking charters beginning May 1, 2021
Post updated May 4, 2021