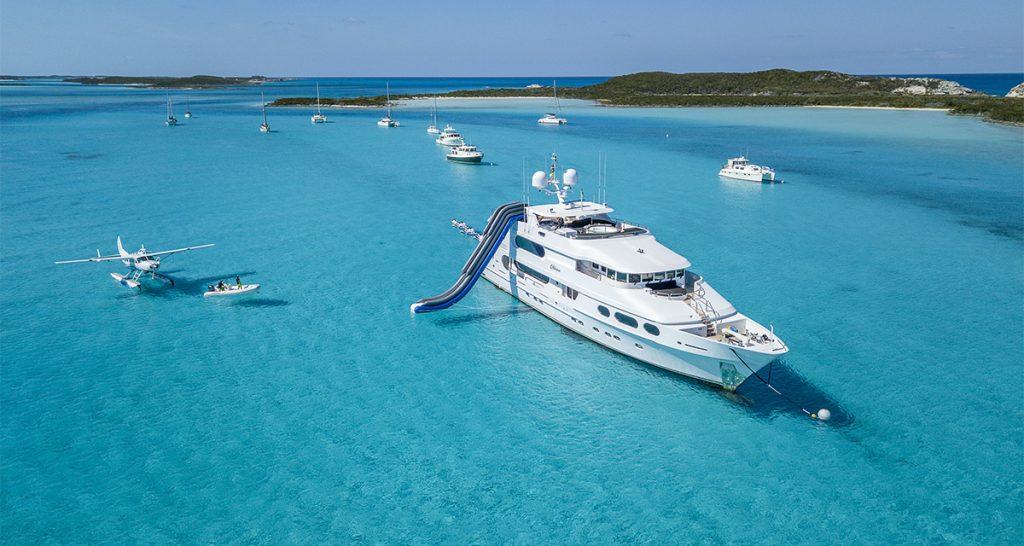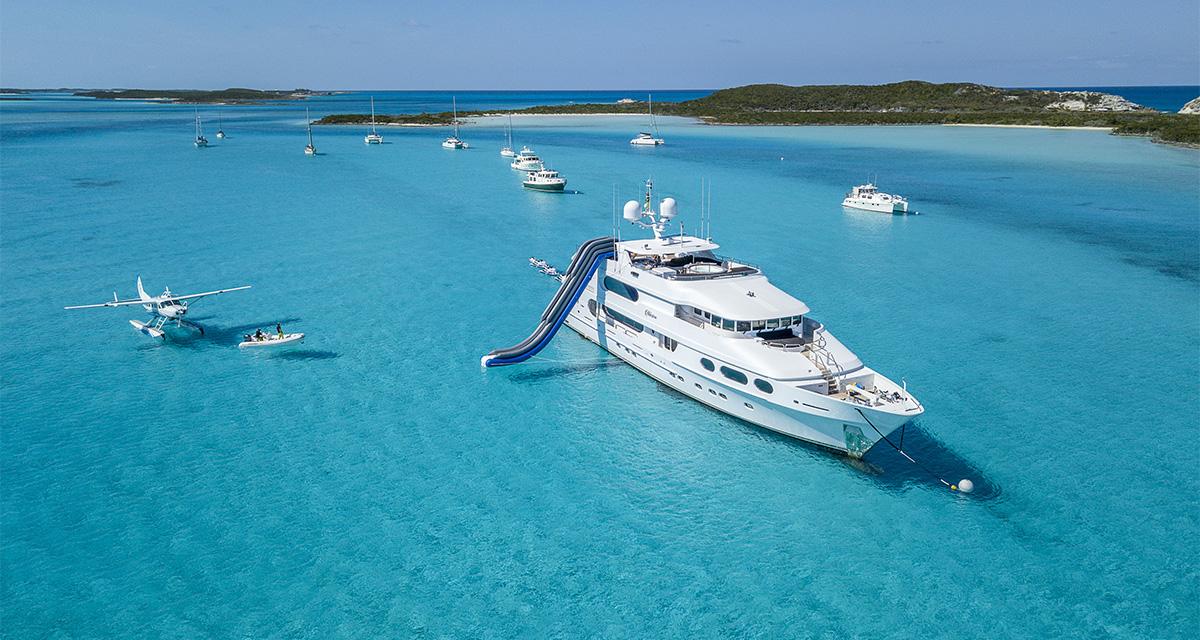 Bahamas travel restrictions are lifted for vaccinated visitors as of May 1, 2021. This means that yacht charter vacations to The Bahamas are now easier to book. Full details available at the Association of Bahamas Marinas. The Bahamas continue to offer a warm welcome to international travel. If you're ready for a Bahamas luxury yacht charter, then now is the time to take advantage of island hospitality. Bookings are available.
Easy to reach
The Bahamas are a convenient choice for Americans. Here's a tropical destination so close to home. Nassau is just a 3-hour direct flight from Houston or New York. For Floridians, it's even closer. From Miami, Fort Lauderdale or Palm Beach, Nassau is less than an hour by air. Many airlines are expanding service due to increasing demand. If you're interested, Bahamas yacht charter itineraries originating in Florida are available.
Bahamas charter itineraries
The Bahamas span over 5,000 square miles. With nearly 700 islands, this is a vacation paradise. Due to the crystal clear water, vibrant coral reefs, sandy beaches and lively communities guests return again and again. With so many islands to choose from, selecting the right itinerary can be a challenge. Give us a call to help plan your yacht vacation. For details on the latest Bahamas travel protocols email or call 401.849.0344 for personal service.
Recreation and activities
Experiencing The Bahamas on a luxury yacht charter vacation offers an amazing array of activities. The legendary gin-clear waters are perfect for anything you can think of on the water. Swimming, diving, fishing, jet skiing, paddle boarding, kayaking, wake boarding — you name it, you can do it. The islands themselves have lots of on-land attractions. Hiking, biking, golf, tennis, horseback riding, restaurants, casinos, beachside bars — the list goes on and on. For a family yacht vacation, The Bahamas is an ideal destination.
Whether you are looking for a romantic cruise for a couple or an action-filled yacht vacation for a group, Nicholson Yachts can match you to the right charter yacht. Now that Bahamas travel restrictions are lifted, now is a great time to reserve your yacht charter while selection is best.
Find your yacht charter vacation here
You can easily search yachts for charter using our handy search tool. Choose your destination and price range to get an idea of the charter yachts available for booking through Nicholson Yachts. Give us a call at 401.849.0344 and let us know what you have in mind. The Nicholson Yachts charter experts are on hand to help with yacht selection and vacation planning .
Keep current on Bahamas travel restrictions
Nicholson Yachts delivers weekly charter news emails. If you subscribe, then you'll receive the latest charter news. We will keep you current on all yacht charter news including the Bahamas, international travel restrictions, yacht availability and more.
Yacht charter vacations beyond the Bahamas
Vacation choice is very personal. Perhaps you wish to enjoy a yacht charter vacation in the U.S.. If so, New England, the Florida Keys and Atlantic Coast are good options. If international travel is on your horizon, then consider the the Mediterranean for the summer season. Croatia and Turkey are open for vaccinated visitors. Greece is opening mid-May and the rest of the Med should be open soon. Perhaps the most exciting news of 2021 is that Bermuda is now open to overnight yacht charters. Whatever you wish, let Nicholson Yachts help you navigate the vacation opportunities for 2021. We're also taking bookings for 2022.
More yachting news from Nicholson Yachts
Memorial Day Travel Planner for yacht charter vacations 2021
Croatia Open for Travel Summer 2021
Greece to Reopen to Travelers May 14, 2021
Bermuda Yacht Charters now available in 2021
Golden Isles Named Best Islands in the Continental U.S.

Post updated May 10, 2021