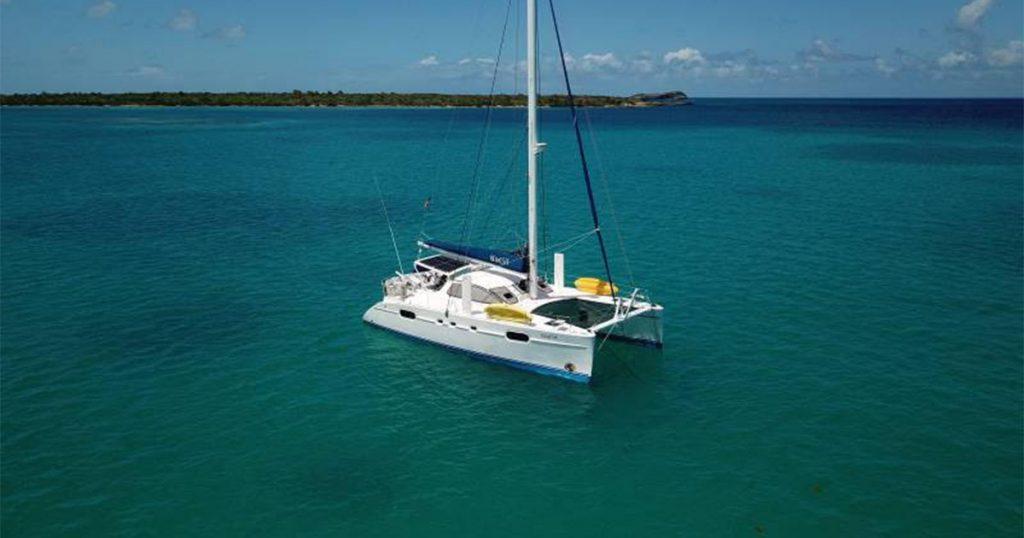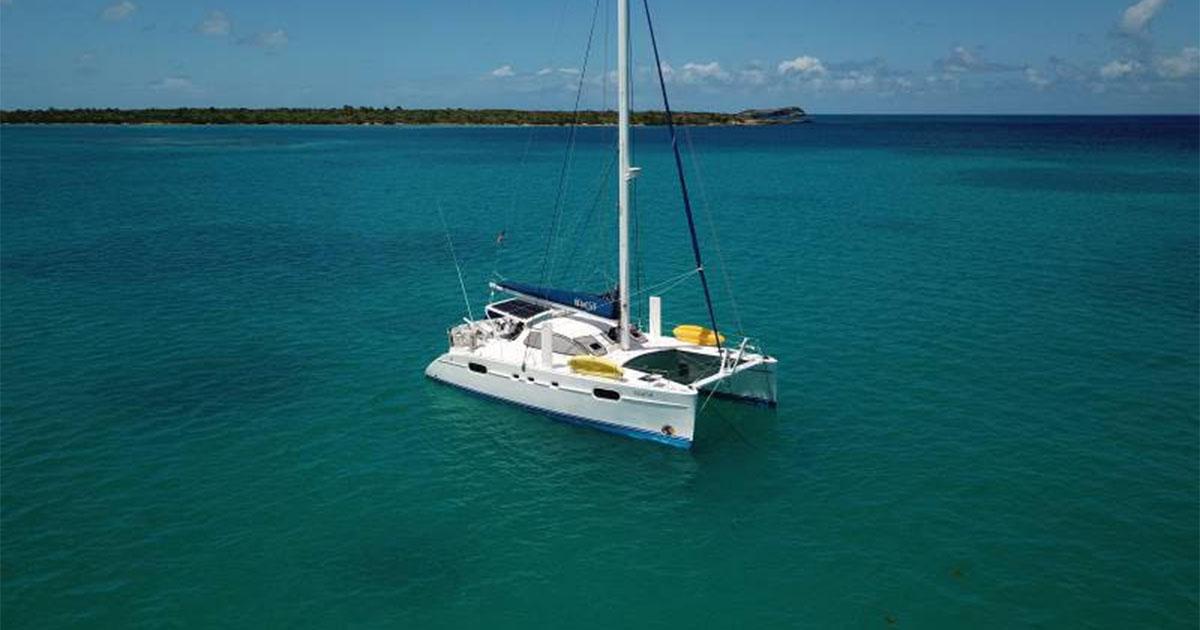 Charter Catamaran GENESIS is offering a 10% discount for your Caribbean Spring Break 2021. Book your private yacht charter at a discount with Nicholson Yachts. Get complete details by calling the charter experts at 401-849-0344.
A private yacht charter is your ultimate Caribbean getaway
Few experiences are as private as an Antigua spring getaway on GENESIS. Limited to just one couple, the 46' charter catamaran offers superb accommodations. Due to the catamaran layout, the guests enjoy a completely private cabin with its own bath and shower. She is equipped with movies, television and a music entertainment center. GENESIS is air conditioned throughout. However, most guests choose to take advantage of the fresh air as much as possible. Gentle trade winds, warm sunshine, and palm-fringed shores calm the spirit. Indeed, this is the perfect getaway for a couple.
The captain and crew do everything to make your getaway truly remarkable. Meals are prepared specifically for your desires. Enjoy dining on deck or in air-conditioned comfort. Due to the local experience of the captain, GENESIS will sail to the areas of interest to you. A private yacht charter onboard GENESIS offers privacy like no other vacation option.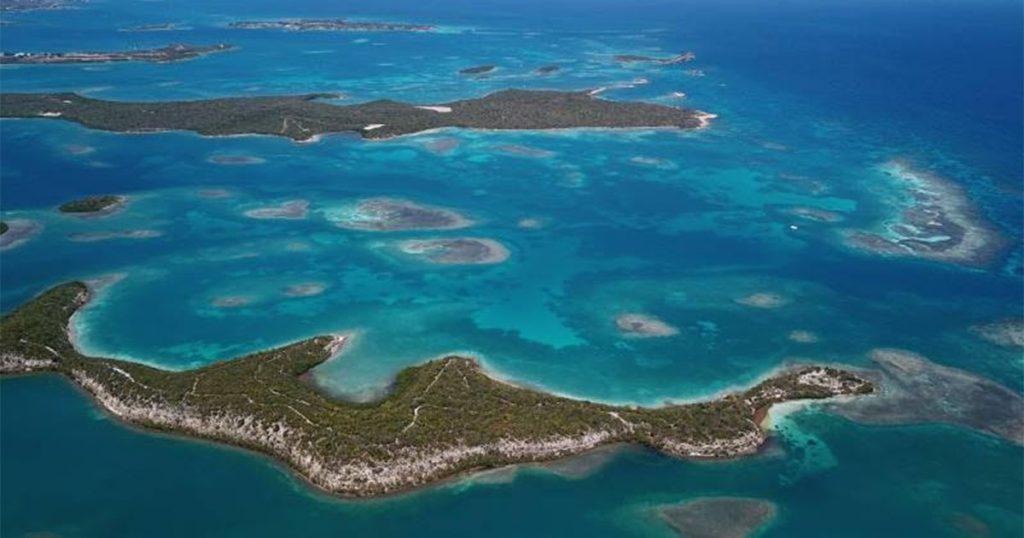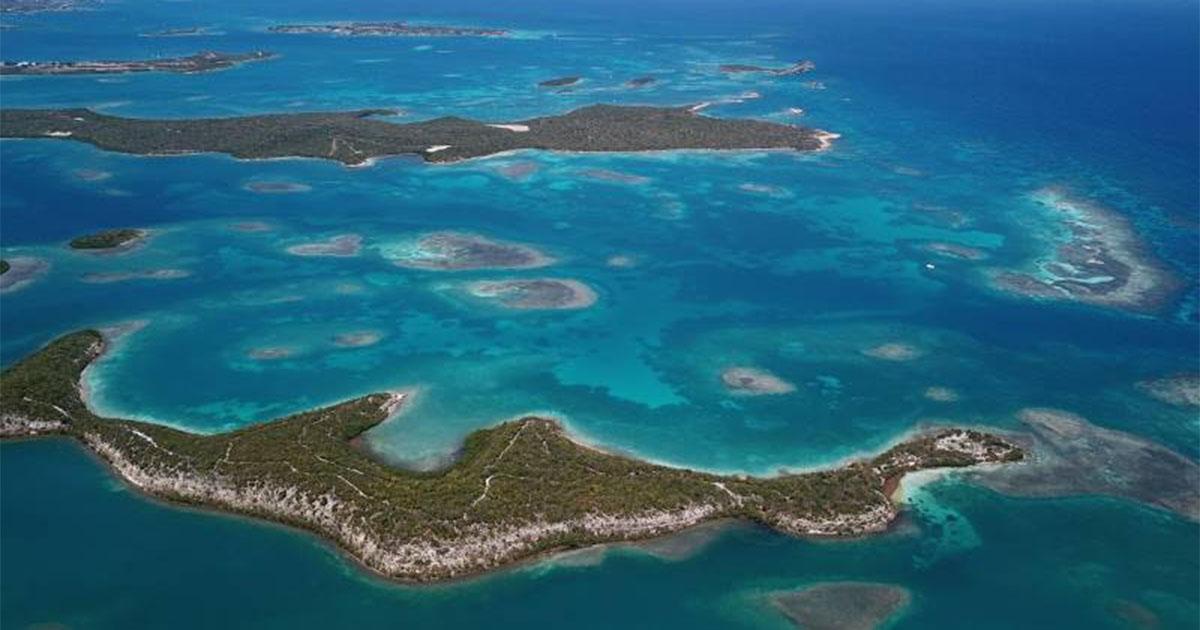 Antigua – 365 beaches – abundant coral reefs – privacy
Antigua has many charms. Green hillsides contrast with white sand beaches. Natural coral reefs are famous for great snorkeling. As a result of the shallow draft, GENESIS can easily reach sandy beaches, secluded coves and prime snorkeling spots. GENESIS is equipped with kayaks, snorkel and fishing gear, and a hammock for lounging.
In addition to natural beauty, the built environment is very scenic. Historic towns nestle the authentic working harbors. Quayside buildings date back to the 1800s. And some are still in use. The Antigua Naval Dockyard at English Harbour is a UNESCO World Heritage site. A delight for the history buff. In contrast, Antigua boasts many modern facilities including the V.C. Bird Airport with regularly scheduled international flights.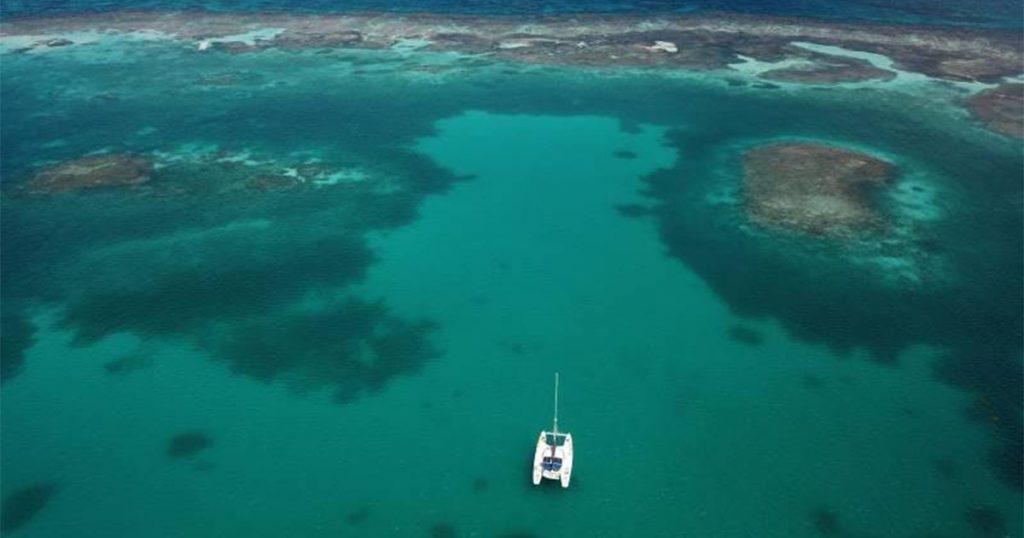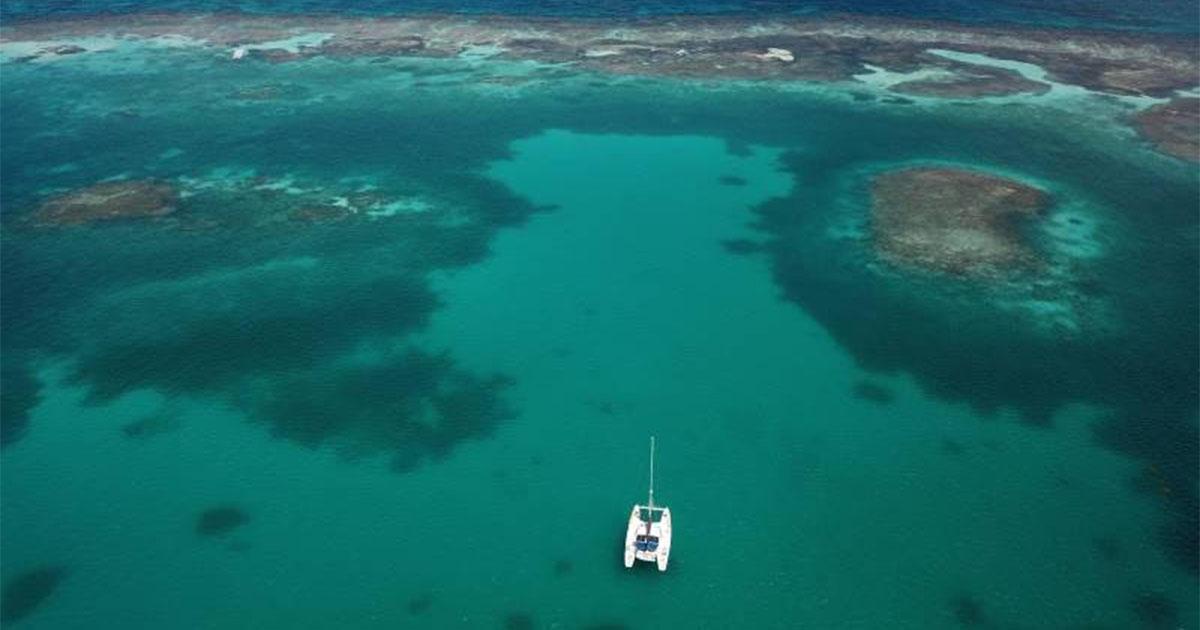 Take advantage of your private yacht charter discount
Charter Catamaran GENESIS is offering a 10% discount on the weekly charter rate through May 2021. In order to take advantage of this opportunity please contact Nicholson Yachts. Complete details on the private yacht charter discount for Spring Break 2021 are available.
Antigua welcomes visitors to the Caribbean
Due to unforeseen circumstances, international travel has been difficult and the islands of the Caribbean have issued travel restrictions in 2021. In spite of complexities, Antigua continues to welcome travelers to vacation safely. Indeed, the islands of Antigua and Barbuda pride themselves as one of the best destinations in the Caribbean. With this in mind their goal is to maintain safety for guests and residents while keeping the islands open for travel.
The Antigua and Barbuda visitors authority posts official Travel Advisory notifications on the visitantiguabarbuda.com website. If you have any questions on Caribbean Travel Restrictions, then contact Nicholson Yacht charters. Established in 1949 our company's decades of experience qualifies us to guide you through today's advisories and restrictions. We are happy to answer your questions.
Brief specifications – 47' charter catamaran GENESIS
Builder: Catana
Length: 47 ft
Beam: 24 ft
Draft: 4 ft
Year built: 2000
Refit: 2019
Guest cabins: 1
Guests: 2
Crew: 2
Engine: Volvo Pinta
Full specifications, complete equipment list and current crew profiles for charter catamaran GENESIS are available upon request from Nicholson Yachts.
Enjoy a private yacht charter Caribbean Spring Fling in Antigua.
To get your 10% charter discount for charters in April and May 2021 call Nicholson Yachts charters. For full details and charter calendar availability please call us at 401-849-0344.
The original charter company since 1949
Established in 1949, we know the ins and outs of private yacht charter. Our unequaled history makes us uniquely able to match guests with the right yacht holiday. Whether your party has more people or you wish to vacation in the Mediterranean, Nicholson Yachts has the boat for you. Both sailboats and motor yachts are available through our worldwide network. The world is yours to charter and Nicholson Yachts has the private yacht charter just for you. In addition to the 47' GENESIS, Nicholson Yachts offers the full range of charter yachts throughout the world. Get in touch. We'd love to hear from you.
More yacht charter options available:
80′ Trumpy yacht charters on BB on Intracoastal Waterway Spring 2021
75′ MATAU chartering the Caribbean in 2021
New England yacht charters on 111′ AURELIUS Summer 2021
97′ SOVEREIGN New England yacht charters Summer 2021
72′ SKYLARK booking charters beginning May 1, 2021
Post updated May 3, 2021