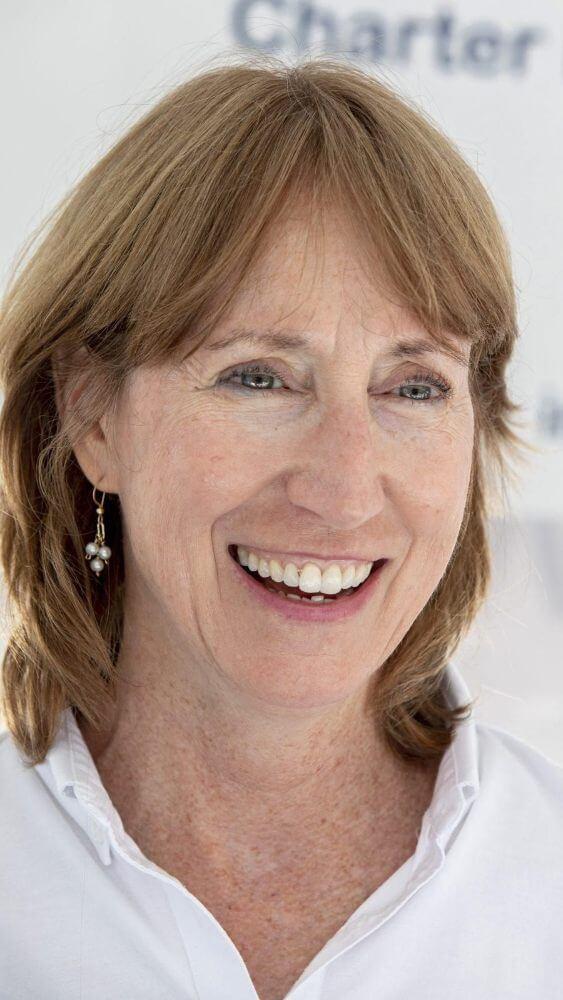 Karen Kelly
PRESIDENT
Karen Kelly Shea, is passionate about yachts and yachting in a way that brands her as one of the most highly respected and reputable leaders in the industry.  Traveling & sailing in the Caribbean in the 1980's, Karen learned that a yacht charter is the best way to explore the natural beauty of the Islands and ports in way that allows appreciation of the variety of cultures & history represented beyond their pristine beaches and clear waters.
Today Karen is a highly experienced yacht charter & sales consultant having traveled the world to gain an intimate knowledge of what clients seek, and the ability to identify the best maintained & outfitted yachts and most experienced crew to work with and trust her valued clients to.  Active in the yacht industry's premiere associations, she serves on the executive board of the American Yacht Charter Association (AYCA), and the non-profit educational SSV Oliver Hazard Perry Rhode Island. Passionate about nature and the  environment and when not working Karen can be found spending time with family and friends, gardening & tending bee hives.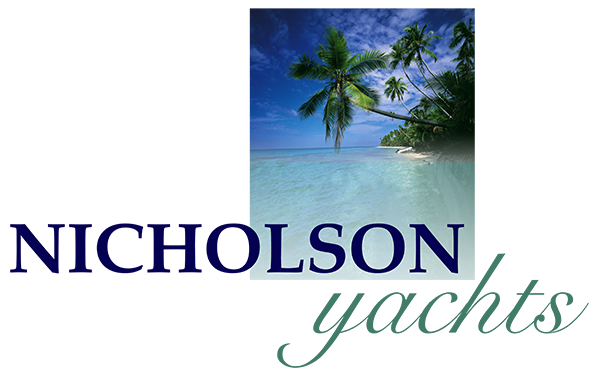 Denny Shea
MARKETING MANAGER
Denny Shea grew up on the shores of Newport, Rhode Island, where surfing and sailing were a way of life. He studied education and classical music in college, and as a lifelong avid surfer, his adventuresome spirit led him on a search for the perfect wave – first to Florida and then Caribbean where he developed a love of the beautiful tropical destinations.
Denny soon became involved in the yachting industry and developed Nicholson's first web site – one of the first in the yacht charter industry. Ahead of his time and very environmentally conscious, he was not a fan of the paper charter yacht brochures. Being solution oriented, Denny built a "broker friendly" web site for the Nicholson Charter Fleet - FinestYachts.com - with yacht specifications, crew profiles, yacht photos, booking calendars and rates -- this was well before any of the mls charter yacht listings existed. The website evolved to include broker-friendly links to on-line brochures for all the yachts that Nicholson was central charter agent for. This enabled charter brokers to instantly send the le-brochure inks to prospective clients – and saved countless trees.
Today Denny builds and updates the listings for the yachts that Nicholson acts as Central Agent for on Yacht Folio, Central Yacht Agent and Charter Index and designs manages all the email marketing campaigns for Nicholson Yachts. In his spare time Denny plays the violin or paddles out around Newport on his surfboard looking for that perfect wave.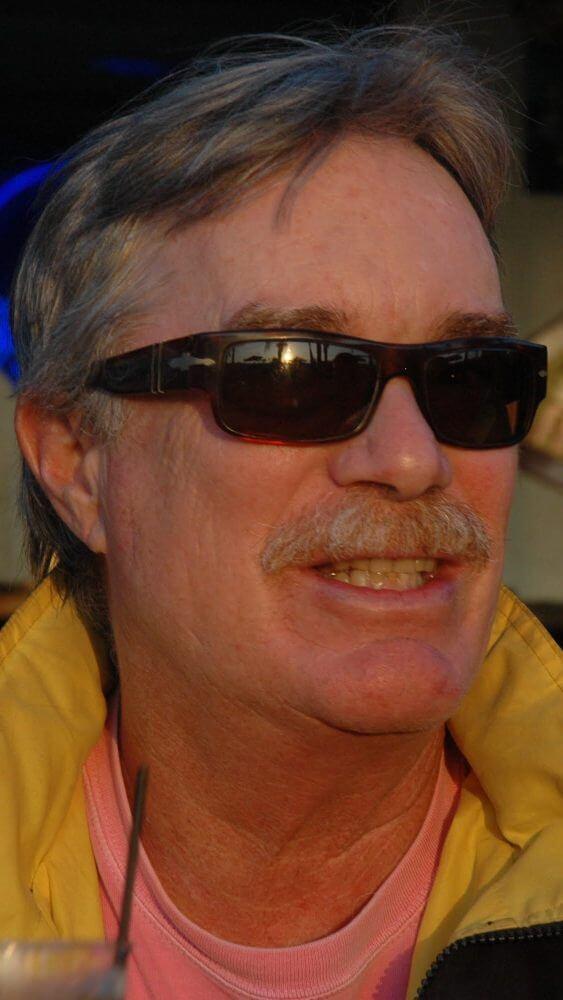 Captain Ben Batsch
CHARTER MANAGER & BROKER
Ben Batsch grew up boating in Ohio and excelled at racing Rhodes Bantams at a young age, so his parents sent him to a sailing camp on Cape Cod during the summers.
After college Ben moved to Minnesota to study music recording, which is where he soon met Mary, his future wife. When a March blizzard left several feet of snow on Minneapolis, Ben jumped at the chance to join friends on a sailboat charter in the Bahamas. It was on that trip that he realized that yachting was his passion, and his future. Soon after he and Mary were married, they purchased a Luders 33' sailboat and took off cruising. They sailed all through the Bahamas that winter and then up the US East Coast the following spring / summer to Newport, Rhode Island where the America's Cup Races were taking place. Mary was hired as a chef at the famous Whitehorse Tavern and Ben worked on their sailboat doing day sails and preparing it to cruise to the Caribbean for the coming winter.
Ben had obtained a USCG captain's license, and they were soon offered a job with The Moorings in Tortola. They sailed their boat to the BVI and began what turned out to be 30+ year professional career running both charter & private sailing and power yachts. Their yachting career has included cruising throughout the Caribbean, Bahamas, New England, Pacific, Central America, Mexico, US West Cost, and the Mediterranean to the Adriatic / Croatia. They have also traveled extensively throughout Europe, Africa, New Zealand, and Australia. Ben and Mary share their art-filled home in West Palm Beach with their two Border Terriers.
Ben offers a wealth of yachting experience from the best charter cruise itineraries to all the technical details of a proper yacht.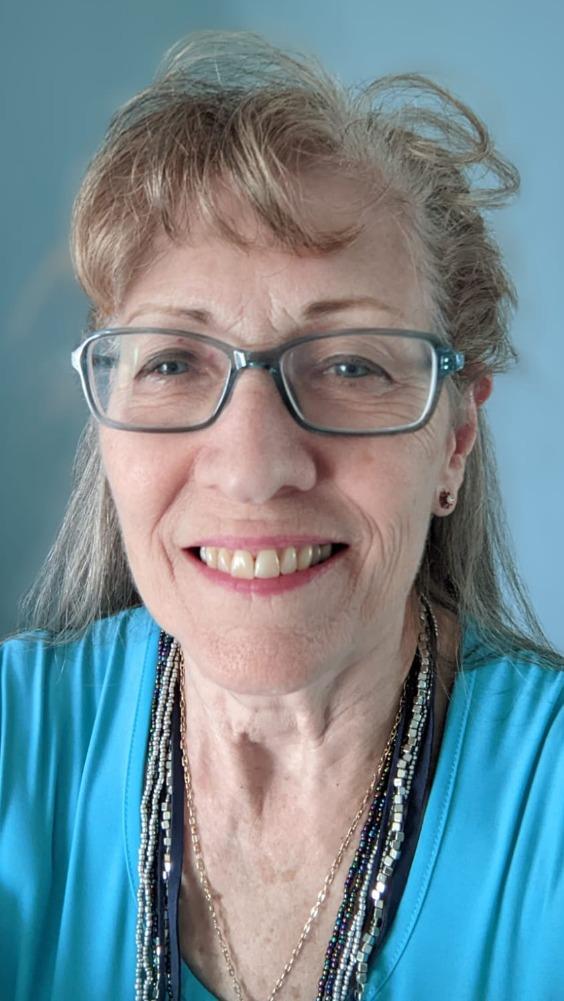 Marilyn Eckel
NICHOLSON YACHTS CHARTER FLEET MANAGER
Marilyn was born on a small island in the mouth of England's famous River Thames. As a teenager, she was an award-winning dinghy racer. At the age of 23, she owned a 27-foot yacht to indulge in weekend sailing along the Kent coastline. With a busy career as a lawyer for one of UK's top law firms, Marilyn continued to sail whenever the opportunity presented – weekends, every holiday or vacation. From bareboating to flotilla sailing Marilyn sailed throughout the Mediterranean and Caribbean. Marilyn has always had a passion for sailing, and she jumped at the chance to crew on a transoceanic delivery. In the mid-1980's she took a year-long leave of absence from the law firm to join the crew of an 82' sailing yacht for a couple of legs of a circumnavigation voyage. A large portion of that time they spent sailing through the Caribbean islands before Marilyn returned to her work at the law firm in England.
After 25 years as a lawyer Marilyn decided to "retire" and move to the Caribbean full time, settling on the island of St. Martin / St. Maarten. With her sailing experience, knowledge of the Caribbean, strong attention to detail, excellent communication skills and expertise in legal contracts Marilyn was soon offered a job working for an established Caribbean yacht charter company called "Select Yachts" in their St. Maarten office. Before Joining Nicholson Yachts, Marilyn spent 20 years with Select Yachts working as Charter Marketing Manager and then Charter Fleet Manager. Marilyn runs the Caribbean operations of Nicholson Yachts and is a highly experienced, top-notch member of the Nicholson Yachts team!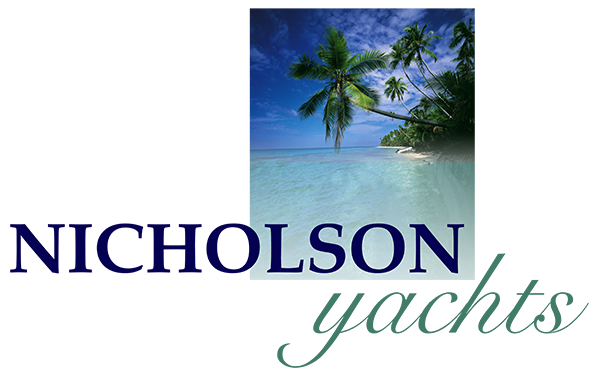 Lynn Norris
FINANCIAL ACCOUNTANT, OFFICE MANAGER & DAY CHARTER BROKER
Lynn grew up most of her life in Ft. Lauderdale in a multilingual family and surrounded by water and boats. From a young age Lynn loved helping her father restore boats. Following her father's military service, she joined the Junior Reserve Officer Training Corps where she rose to the rank of Captain. She attended Penn State University and enlisted in the army and as a corporal learned more mechanical skills maintaining and restoring vehicles. Graduating with a CPA, Lynn has a natural aptitude for numbers but also has a keen instinct for analyzing business operations and researching ways to run more efficiently.
Lynn provides yacht owners and charter clients with precise accountings of their charter operations. Lynn's warm, affable, personality makes her delightful for her Nicholson Yachts colleagues and yacht crew to work with. Her ability to converse fluently in Spanish is very much appreciated by our large segment of international and South Florida based clientele.
Based out of Ft. Lauderdale, Lynn manages the South Florida operations of Nicholson Yachts. In her spare time, Lynn may be found spending quality time with her toddler son or restoring cars.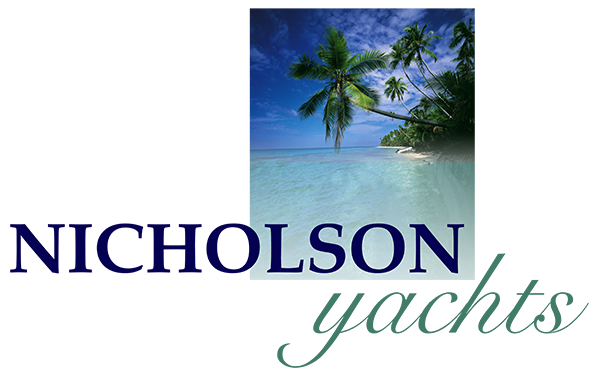 Kay West
YACHT CHARTER CONSULTANT & BROKER
Kay was born in Edina Minnesota and loved the water from the moment as a toddler she first put her toes in Lake Minnetonka. On a family vacation to Jamaica, she experienced the pristine sandy beaches and warm azure waters of the Caribbean - and never looked back.
With an aptitude for reading & knowledge, Kay graduated from U-Mass Amherst with a double major plus a minor. After college she worked in legal research and learned the intricacies of contracts and other legal documents. Looking for a warmer climate, Kay moved to Florida where she worked in the equestrian field in Wellington and loved hearing about her client's yachts and yacht charters. Determined to learn more about yachts and sailing, Kay transitioned to the yachting industry where she started as a yacht sales assistant, while working as crew on day charter boats and for yacht deliveries. Kay relocated to the sunny Caribbean where she continued working on tour boats and day charter yachts in the busy tourism hubs of Puerto Rico and St. Thomas, and then did the same during the summers in Maine.
Because of her passion for travel, yachting and attention to detail Kay was recruited by a yacht charter company booking bareboat charters and flotillas and worked up to larger fully crewed yachts in the Caribbean, New England and Mediterranean.
Kay's magnum opus was homeschooling her 4 amazing children. She is now fully ensconced in the yacht charter industry and loves arranging "trip of a lifetime" charters by matching Nicholson Yachts client's with the perfect yacht, crew, and destination.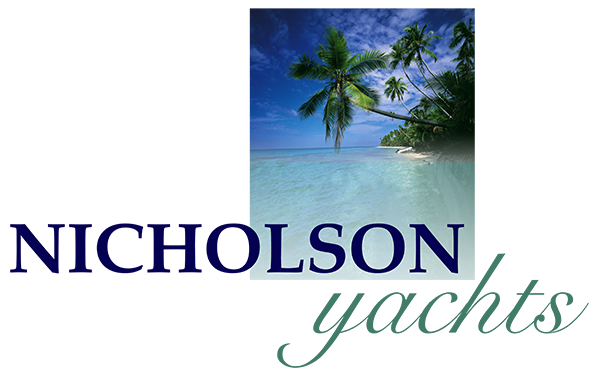 DREW MEYERS
YACHT CHARTER CONSULTANT & BROKER
As a yacht charter consultant and charter broker, Drew brings a passion for yachting and a wealth of experience working on board some of the busiest and most successful charter yachts on the market in destinations all over the world. 
Born and raised in New England, Drew was always either around, on or in the water. During college he decided to take a year off with friends and sailed a yacht from Cape Cod to St. Maarten.  Having never even heard of the yachting industry at that point arriving in St Maarten was a life changing experience.  Drew returned to school and graduated with a degree in Business Finance.  He went on to obtain a USCG Captain's License and progressed to Master of yachts 200 Ton and the 3000-ton Officer of Watch that he holds today.  Having sailed over 120,000 NM during the past 12 years, he is uniquely familiar with cruising areas on and off the beaten path. 
As a charter yacht captain, Drew's calm, capable demeanor, and detailed knowledge of the Caribbean islands helped him create unique and memorable charter experiences for charter guests, who always looked forward to their next adventure with him.  He now offers these same skills as a charter consultant and broker. 
Drew was known by colleagues in the yachting industry as the captain that would sail long distances using only a sextant! An avid snorkeler & scuba diver, he holds PADI Rescue Diver Certification and can advise clients on the best snorkeling and scuba diving locations. 
Drew's passion for yachting and wealth of experience working on board yachts for nearly two decades enables him to plan the ideal custom cruising itinerary for your yacht charter. 
Drew lives in New England with his wife and two children.  [email protected] 
Stay up to date with all of the yachting news.  Just sign up here and we'll keep you in the loop!