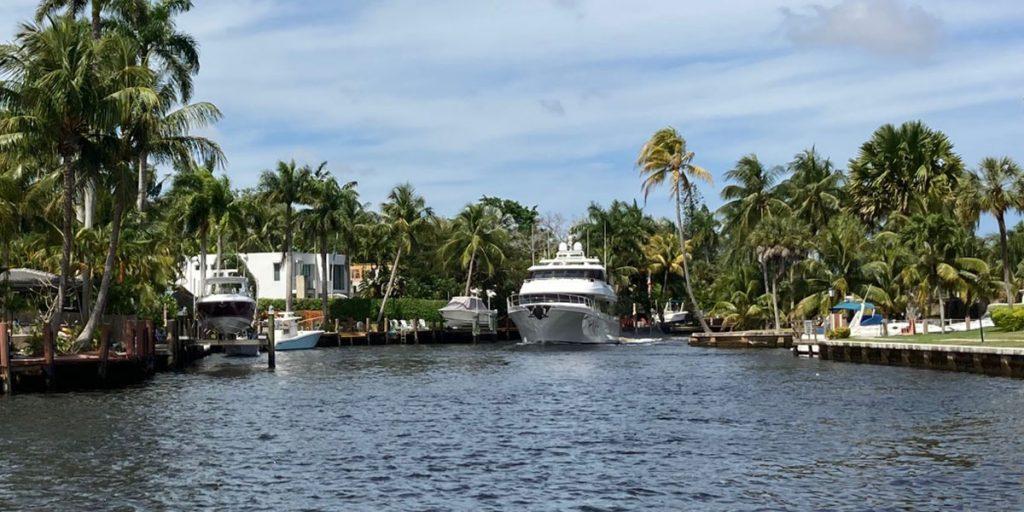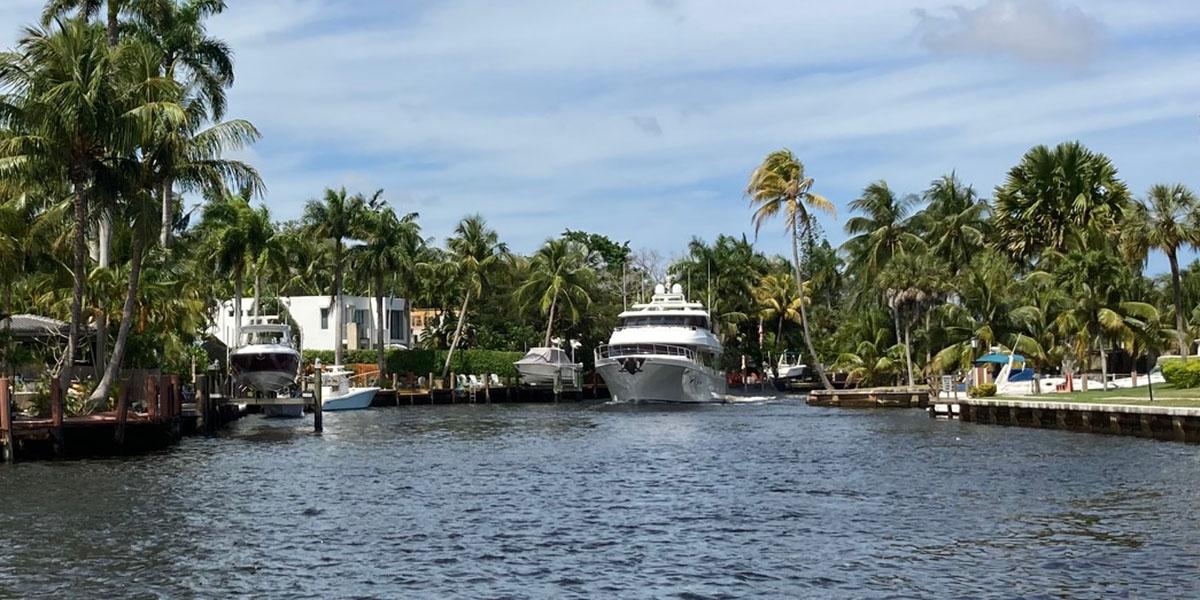 When considering ultimate luxury vacation options, put a Florida yacht charter on your list. And Fort Lauderdale — the Yachting Capital of the World — should go to the very top. For Americans, this tropical destination is close to home. No passport required. Above all, Florida extends a warm welcome to visitors. Fort Lauderdale is famous for its 23 miles of sandy beaches, over 300 days of sunshine each year and lush palm-lined waterways.
What makes Fort Lauderdale the Yachting Capital of the World?
Greater Fort Lauderdale offers every facility for yachting. The 300 miles of navigable waterways are home to 100 marinas. Dockside attractions including waterfront dining, shopping and bars that dot the Intracoastal Waterway and New River. Fort Lauderdale is home to world's largest in-water boat show. The show celebrates 62 years in 2021. Accordingly, a variety of charter yachts make Fort Lauderdale their home port.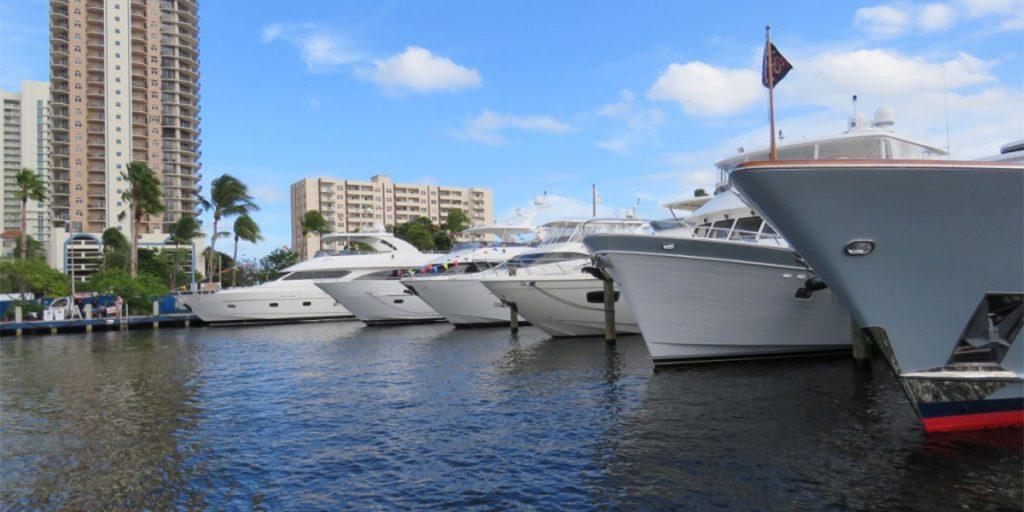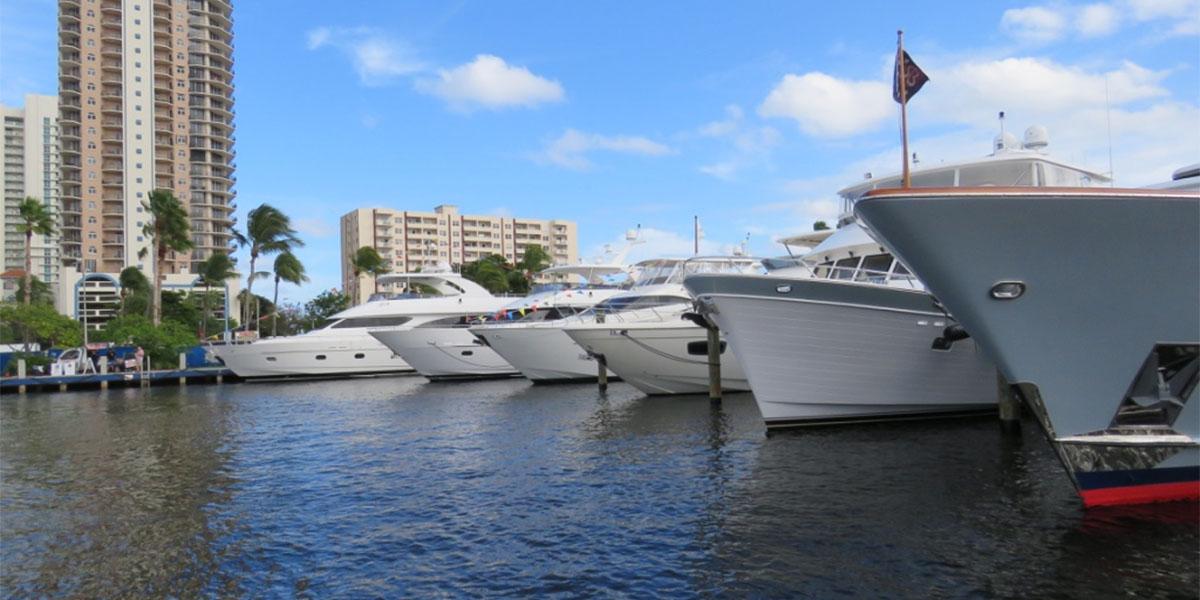 Fort Lauderdale luxury yacht charters
The yachts available for private charter vacations offer a variety of layouts. Both motor yacht and sailing yacht options are available through Nicholson Yachts. We can even arrange a true super yacht experience. As a general rule, yachts under 85 feet in length are best for two to eight guests. Yachts over 85 feet can accommodate up to twelve guests. No matter the size, each charter yacht available through Nicholson Yachts comes fully crewed – including a private chef. Service is always 5-star. Every guest enjoys a true luxury vacation.
Activities onboard your luxury yacht charter
Each yacht is unique. However, all charter yachts available through Nicholson Yachts share certain features. The captains and crew are all highly experienced, qualified and meet necessary licensing requirements. Additionally, they are eager to make you feel comfortable. The private chef plans menus in advance so you can enjoy the meals of your choice. All yachts have beautiful interiors that are fully air-conditioned and equipped with entertainment systems. Some have on-deck jacuzzis. All have plenty of deck space for sunning or relaxing in shade. Water sports equipment varies by boat. If fishing is your thing, let us know. Both deep sea fishing and freshwater fishing are available for anglers. A personal conversation with one of the charter professionals at Nicholson Yachts will help you decide on the yacht charter that is best for you.


South Florida luxury vacation charter itineraries
Fort Lauderdale is midway between Palm Beach and Miami. Each offers its own glamor. Accordingly, a cruise along Intracoastal Waterway is an intriguing panorama. Here you'll see it all: from waterfront mansions to lush natural areas to vibrant city life. On the other hand, your cruise could take you out onto the cerulean blue water of the Atlantic Ocean. The waterways and Atlantic are both available as charter itinerary options. The choice is yours.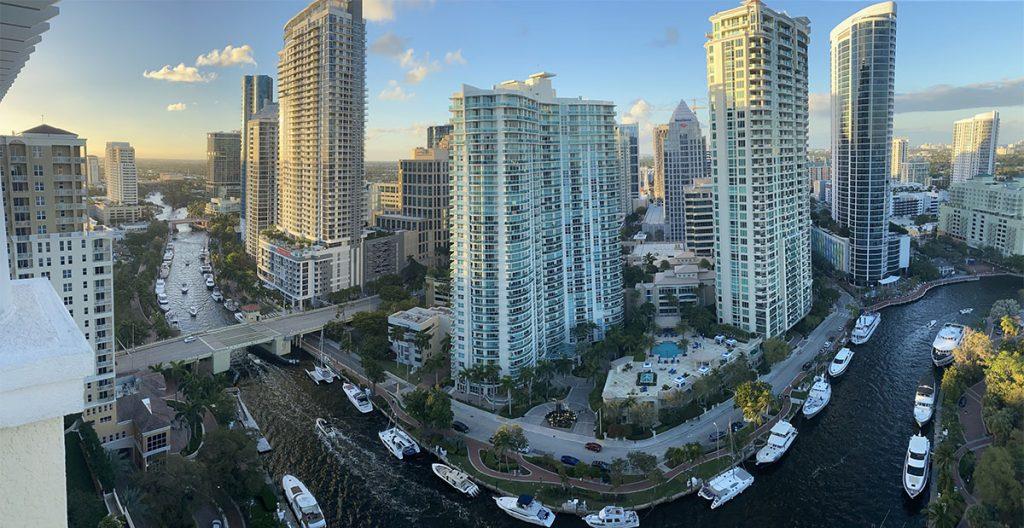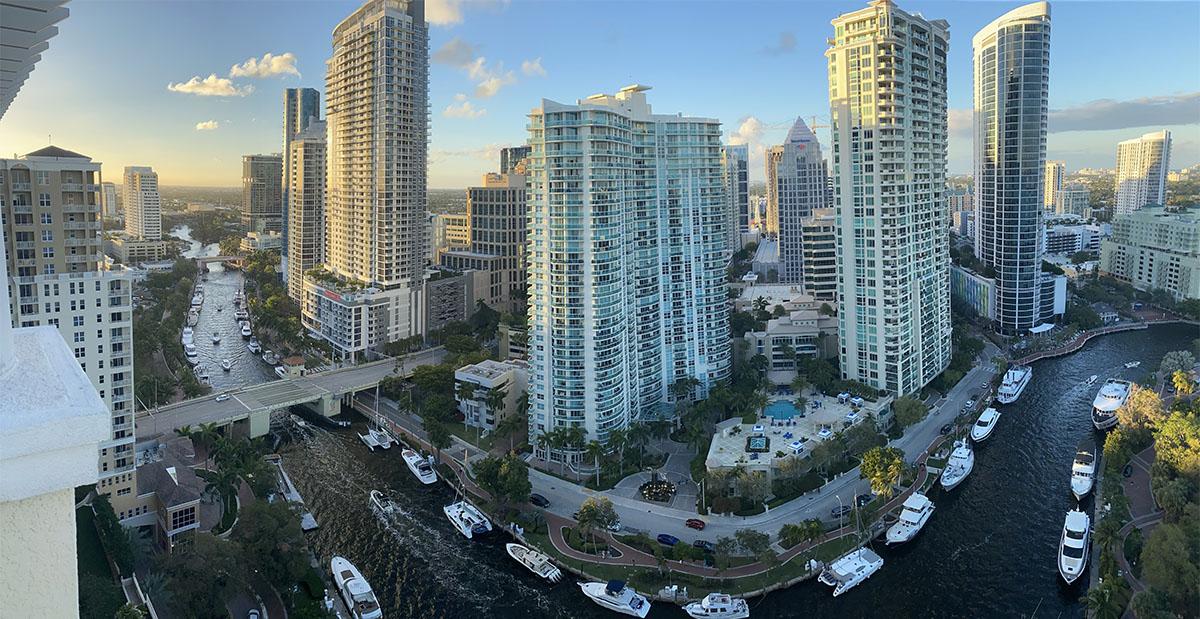 More Florida yacht charter options
The state of Florida has over 1,300 miles of coastline. In addition to Fort Lauderdale, Miami and Palm Beach there's the Florida Keys. And don't forget Naples and Tampa on the Gulf Coast. Call 401-849-0344 to speak with the charter experts at Nicholson Yachts. We can help you plan your Florida luxury vacation.
The world is yours to charter at Nicholson Yachts. We are now booking charters in New England for summer 2021. Beyond the U.S., we offer yacht private yacht charters in destinations worldwide. So, if you're ready to travel internationally, we are too! Nicholson Yachts has charters available throughout the Caribbean, the Mediterranean, Bermuda and other favorite locations. Contact us and we'll help you plan your ultimate vacation.
More yacht charter news from Nicholson Yachts:
Memorial Day Travel Planner for yacht charter vacations 2021
#luxurytravel #fortlauderdale #southflorida #nicholsonyachts #yachtlife #luxuryvacation