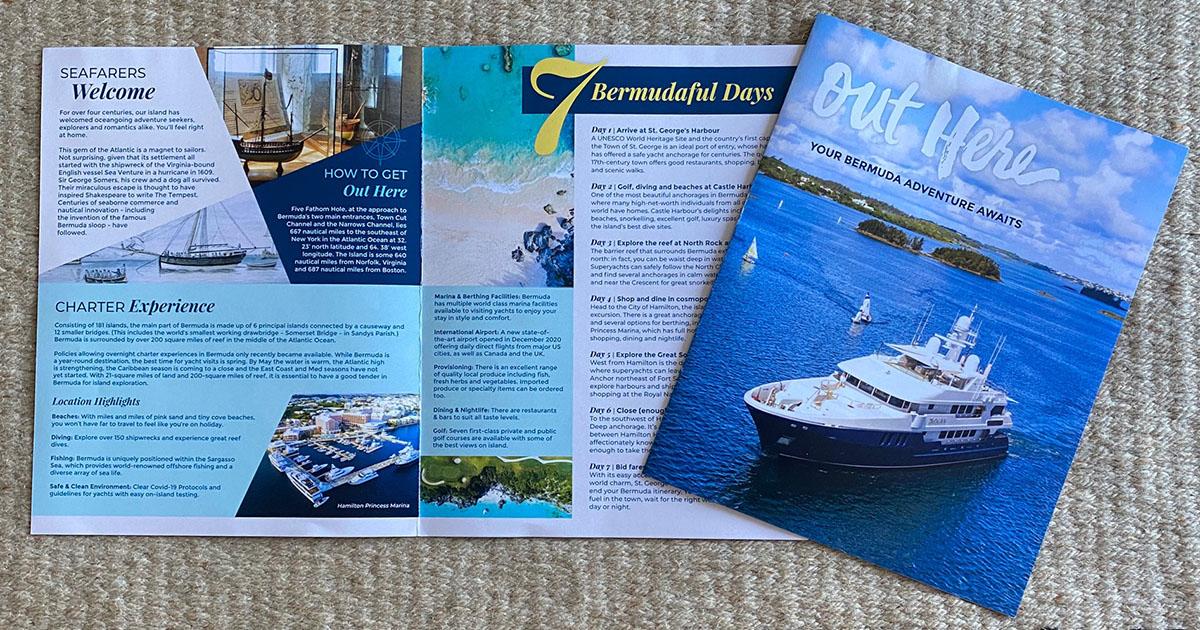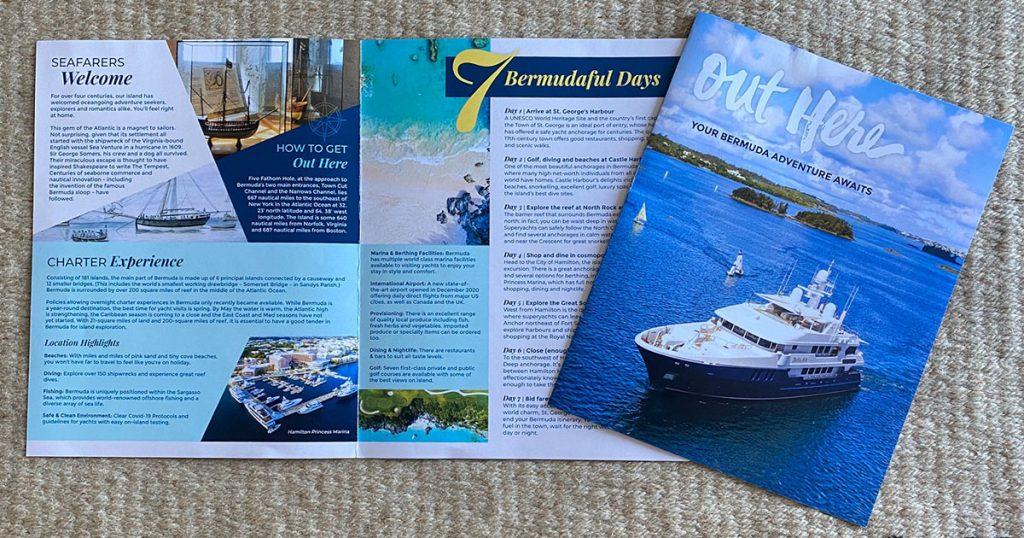 Bermuda now welcomes overnight yacht charter vacation itineraries. Yacht holidays are available through Nicholson Yachts. The islands of Bermuda are an absolute gem of the Atlantic. Regularly scheduled direct flights from the U.K., Canada and the U.S. make Bermuda a convenient escape. Easy to reach and yet completely out of the ordinary, Bermuda is the ideal destination for a yacht holiday.
Bermuda as an adventure and luxury destination
While Bermuda is commonly thought of as an island, in fact Bermuda encompasses 181 islands. There are six primary islands and 200-square miles of reef. Over 150 shipwrecks entice divers from around the world. The fishing grounds are legendary. Snorkeling is remarkable. Options for exploration abound on a Bermuda yacht charter.
Beyond adventures, Bermuda is equally famous for miles of pink sand beaches and quiet coves. Bermuda is an established, world-class destination. Accordingly, visitors find luxury spas, fine dining, unique shopping, and seven golf courses. If you're interested in a yacht holiday in 2021, then give Nicholson Yachts a call at 401-849-0344.
Bermuda yacht charter news announced at the Palm Beach International Boat Show
Bermuda's new policies allow overnight yacht charter vacations. Due to the importance of the policy, the Bermuda Tourism Authority announced it at the Palm Beach International Boat Show. Nicholson Yachts met with representatives from the Bermuda Tourism Authority at the boat show. We thank the team for meeting with us in person. Nicholson Yachts –- and our clients — are delighted that Bermuda is now welcoming yacht charter operations.
The Bermuda Tourism Authority also distributed their new brochure "Out Here – Your Bermuda Adventure Awaits". This publication welcomes seafarers of all types. In addition to information useful for yacht charters, the brochure includes a sample yacht holiday itinerary and the Bermuda 2021 sailing calendar.
Safety first for Bermuda bound travelers
The Bermuda Tourism Authority offers the latest updates for Bermuda bound travelers on their website. As a result, travelers can get the most current information directly from the source. In addition, Nicholson Yachts works on behalf of clients to make sure travelers understand safety protocols.
Working for charter guests and the Nicholson Yachts charter fleet
The team at Nicholson Yachts works on behalf of our yacht charter guests and for the yachts in our charter fleet. Attending yacht and charter shows and meeting with travel representatives are an important part of our job. In this way we keep up with the latest regulations as well as opportunities.
While a Bermuda yacht charter has much to offer, the world is yours to charter. Whether you're interested in a Bermuda yacht holiday or a different destination, let us know. We welcome inquiries at 401-849-0344.
If you are a yacht owner or captain then do consider joining the Nicholson Yachts charter fleet. In addition to charter management services, Nicholson Yachts has joined with Luke Brown yacht brokerage and KAM Marine group. Combined, our three divisions offer 11 locations to provide yacht charter, yacht brokerage and the full range of marine services.