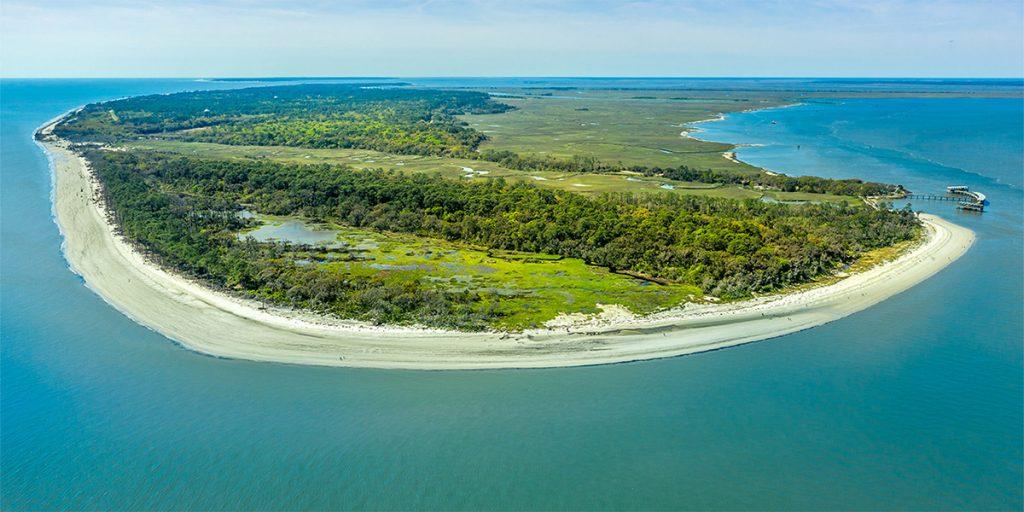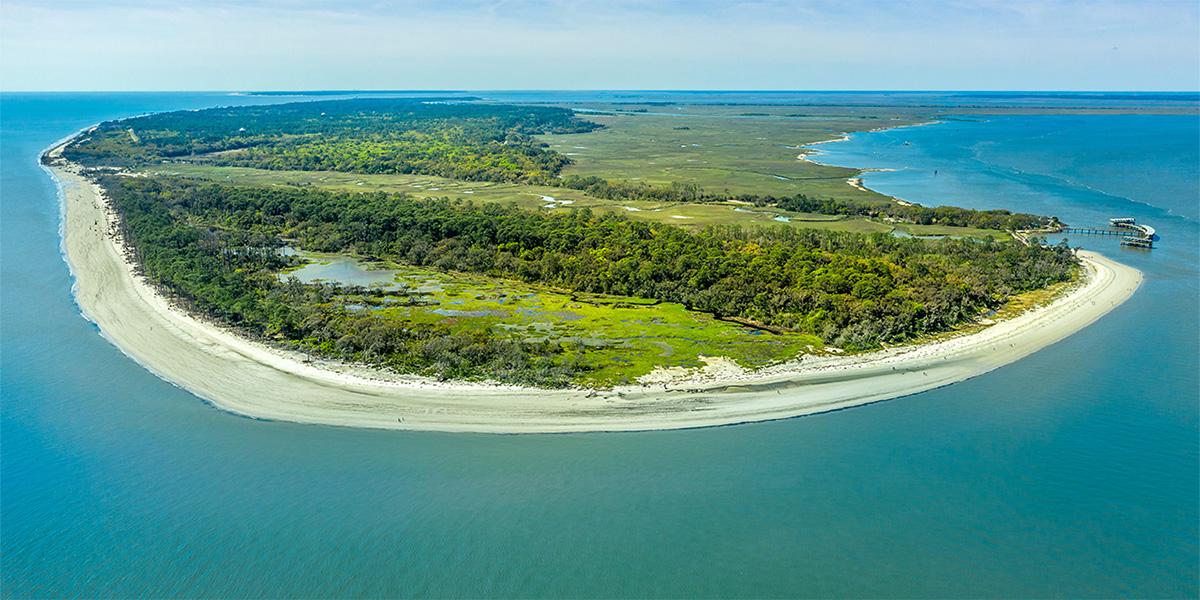 Every year hundreds of thousands of votes determine the "World's Best Awards" by Travel + Leisure readers. Travel + Leisure magazine's most recent poll was a milestone – their 25th edition. And the winner for "Best Islands in the Continental U.S." is not an island at all. The Golden Isles of Georgia is in fact a group of fours islands on the Atlantic coast. The Golden Isles consist of Jekyll Island, Little St. Simons Island, Sea Island, and St. Simons Island.
Each of these islands has a distinct personality and unique features. However, as a whole the area is famous for excellent seafood, a beautiful coastline, and abundant wildlife. All of the Golden Isles have intriguing shorelines. The Golden Isles offer a unique combination of beaches, estuaries and meandering waterways to explore.
Jekyll Island has an interesting history. In the 1880s the island was an exceptionally exclusive private winter resort. Families such as Rockefeller, Morgan, Vanderbilt and Pulitzer built an elegant club house and individual family "cottages". Today Jekyll Island is a State Park and open to the public. Both the Jekyll Island Club and the surrounding cottages welcome visitors. The island is also up to 21st Century standards with four golf courses, a new convention center and many modern resorts.
Explore the Golden Isles by charter yacht
The Atlantic Intracoastal Waterway passes through the Golden Isles. This makes the area ideal for cruising by motor yacht or sail boat. If you like the sounds of a yacht charter that includes the Golden Isles, then give Nicholson Yachts a call. We have a 80-foot Trumpy motor yacht that is cruising from Florida north to New England in 2021. Following the Intracoastal Waterway through Georgia "BB" will include the Golden Isles on its itinerary.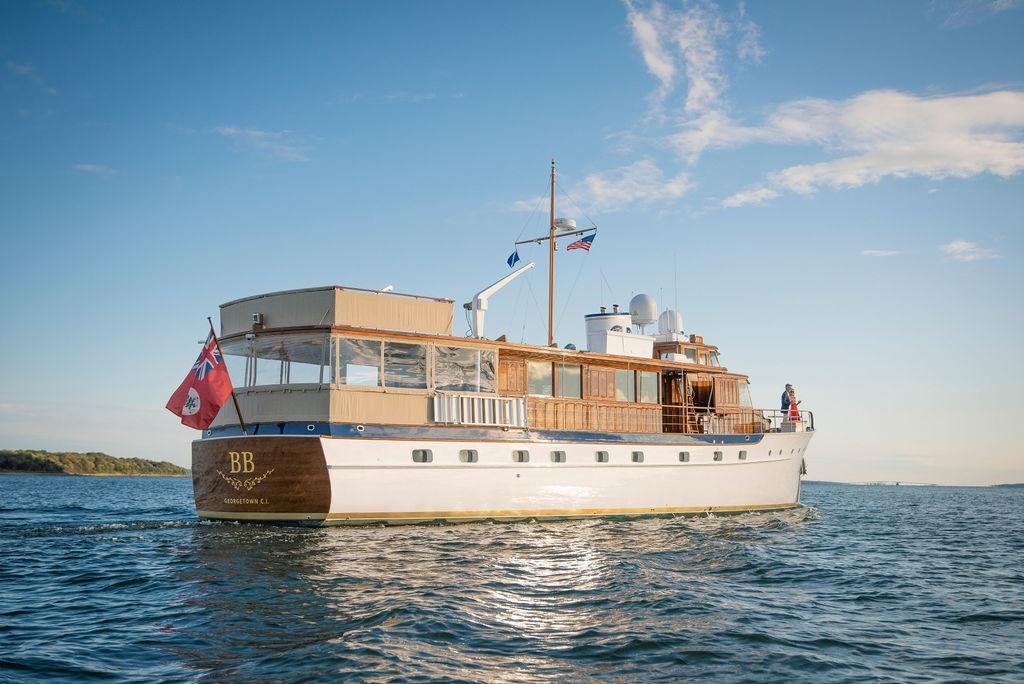 As a completely restored classic yacht, the 80-foot Trumpy "BB" will be in her element in the Golden Isles. She is a perfect fit with the historic yachting scene of Jekyll Island. Give us a call or drop us an email for details. Nicholson Yachts is the original yacht charter company. In Nicholson Yachts 1949 began offering yacht charters in the Caribbean.
Today the Nicholson Yachts charter company has headquarters in Newport, Rhode Island and books private charters worldwide. In addition to "BB" we many yachts and destinations to choose from. Feel free to use our search yachts for charter tool. By using it you'll see all the boats and prices available in 2021. You may also subscribe to our weekly newsletter got updates on yacht charter news.
The Golden Isles combines intriguing history, natural beauty and a waterfront lifestyle that makes them the #1 choice for Best Islands in the Continental U.S. A private yacht charter on the Intracoastal Waterway gives you stylish access to the best coastal Georgia has to offer.
Other yacht charter news
Memorial Day Travel Planner for yacht charter vacations 2021
Catamaran GENESIS offers 10% discount through May 2021
97′ SOVEREIGN New England yacht charters Summer 2021
90′ Catamaran ORION in the Med for Summer 2021
75′ MATAU chartering the Caribbean in 2021.
New England charters on 111′ AURELIUS Summer 2021
New England charters on 60′ catamaran CYGNUS CYGNUS