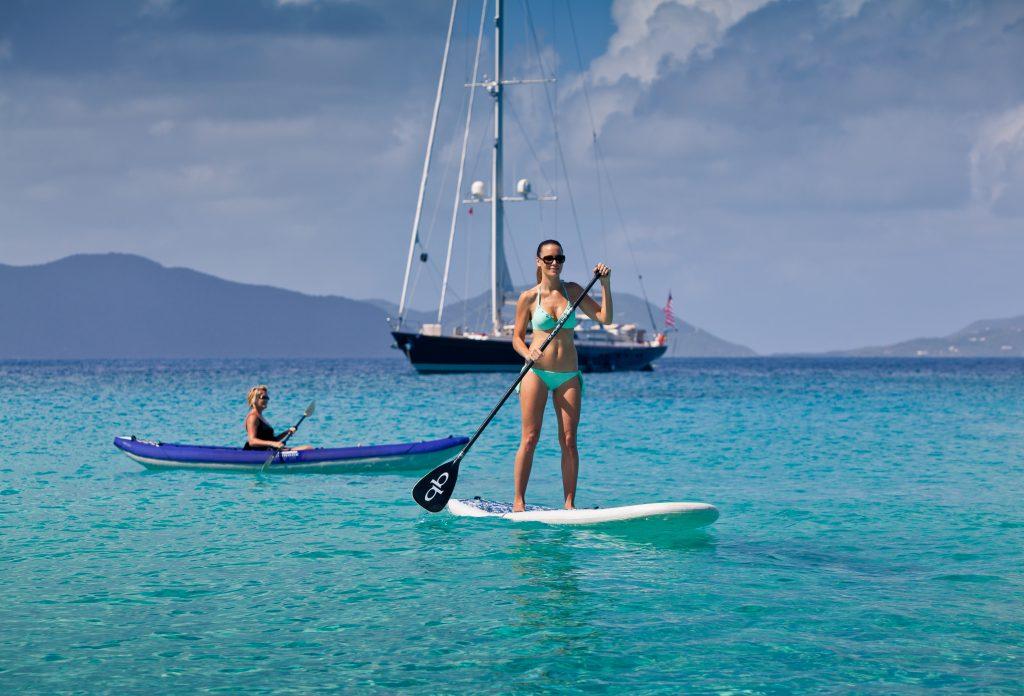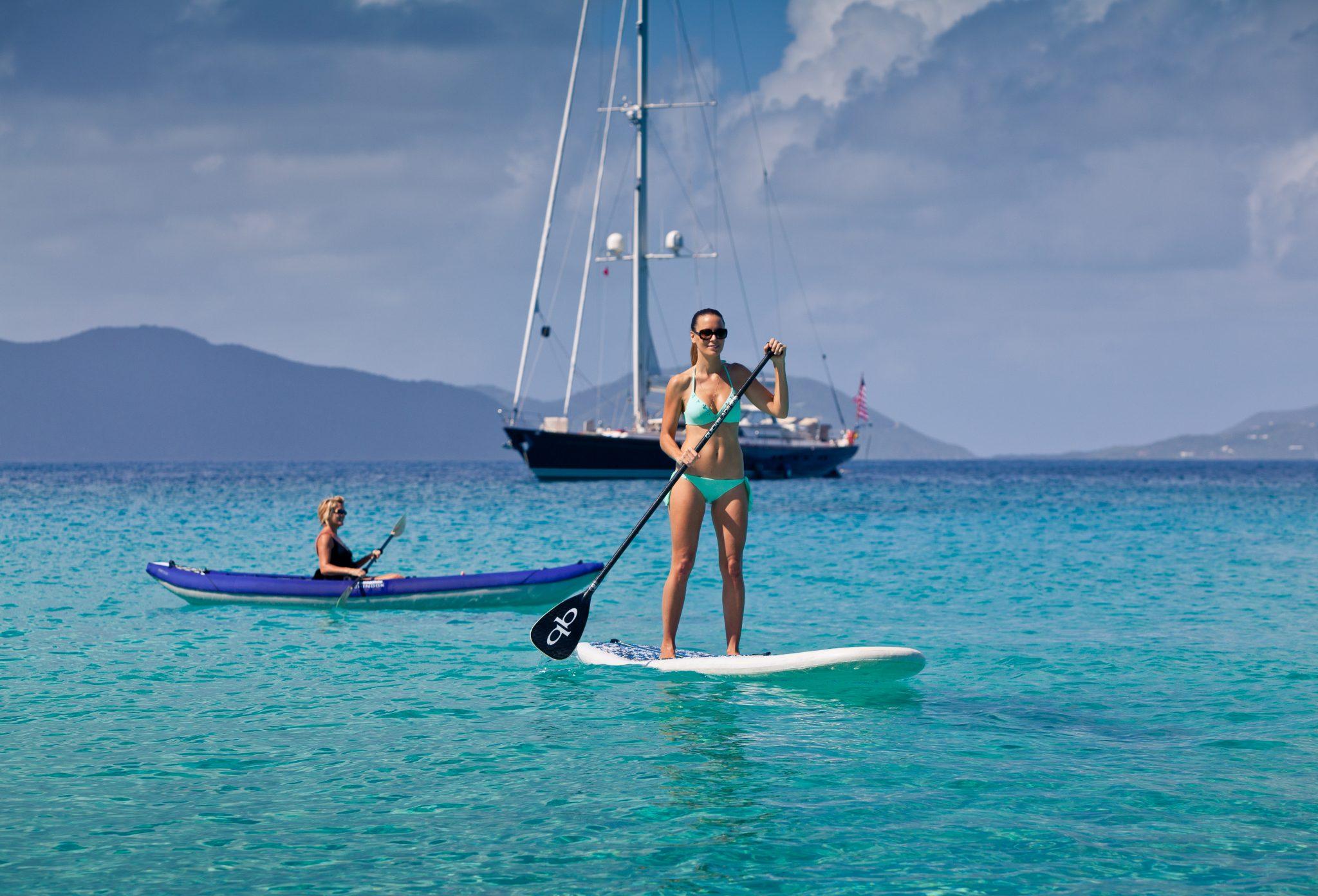 Travel opportunities and travel restrictions for Summer 2021 concern vacation planners. Across the U.S. the vaccination rate has been going up. Accordingly the vacation planning rate is going up too. If you're making travel plans for summer 2021 then add a private yacht charter to your list of options.
Whether you are thinking of traveling within the U.S. or abroad, the private yacht charter has much to recommend. This is a stress-free holiday. Savor chef-prepared meals. Breathe in fresh sea air. Soak up the sunshine. Swim. Paddle. Enjoy outdoor fun that just happens to be exercise. Let the sound of waves soothe you to sleep. All in the privacy of your own charter yacht.
U.S. travel opportunities for Summer 2021
The good news from the CDC is that vaccinated people are essentially free to travel within the U.S. Travel restrictions are limited to basic safety protocols and practices.
And there's more good news! All in all the U.S. has over 95,000 miles of coast line. As a result, there are many popular destinations. Indeed, you may find a yacht charter close to home. Moreover, Summer 2021 may be the perfect time to travel domestically.
Favorite charter destinations in the U.S. include:
Alaska
California coast
Florida coast
Florida Keys
Fort Lauderdale
Great Lakes
Miami
New York City
Newport
Pacific Northwest
San Francisco Bay
Nearby international destinations with limited travel restrictions
Currently, The Bahamas and most of the Caribbean are open to international travel. Accordingly Nicholson Yachts is ready to book yacht charters. In order to give you the best selection of yachts, get in touch with us soon. Since summer is around the corner, charter dates do fill up fast.
Bermuda is also open. And it's newly open to yacht charters. Last month, we met with representatives of the Bermuda Tourist Board. We are happy to report that we can book yacht charters this summer.
International travel opportunities for Summer 2021
The Mediterranean region is the place to be in summer. The area offers an amazing mix of natural beauty, cultural significance and an abundance of yachts. At the moment, three countries stand out for yacht charters.
Turkey welcomes yacht charter guests this summer. In fact, Turkey is hosting a charter show for travel professionals at the beginning of May. The show will feature a selection of yachts currently available for charter.
As of April 2021, Croatia has lifted many travel restrictions for vaccinated people. International travel is definitely back on the calendar. Nicholson Yachts has more Croatia yacht charter information including itineraries, yachts available, and pricing. Call us for specific dates and availability.
As more countries lift travel restrictions, Nicholson Yachts will keep charter guests in the loop. The EU should be opening to fully vaccinated travelers for summer 2021. However, there isn't a timeline as yet. Keep in touch with the latest updates on yacht charters for summer by subscribing to our weekly newsletter.
On April 6, Greece announced that it will open to international travel in May. Read more information here in our update on Greece.
An April 9, 2021 Conde Nast posted an article "These Countries are Open to Fully Vaccinated Travelers".
Update on Flights to Greece & Croatia
On April 19, 2021 United Airlines announced more flights to Greece and Croatia from the U.S. for Summer 2021.
International travel restrictions for Summer 2021
Travel restrictions are a moving target. Therefore the team at Nicholson Yachts keeps up to date on the current policies. Whether you are hoping to book a charter for this season or are looking ahead to 2022, contact us.
Who doesn't want to charter the dramatic coastline of Scandinavia? At the moment, travel to Sweden, Norway and Denmark is restricted into May 2021. Even so, we hope that Scandinavia will open soon. As a result Nicholson Yachts monitors the latest regulations to keep you informed.
Of course travel restrictions are inconvenient. However we support safe travel both for the traveler and the host destination. With this in mind as more safe travel opportunities arise, we will let you know.
Why wait for summer?
Nicholson Yachts has charter yachts available now. Below are two sailboats from our fleet. Give us a call at 401-849-0344 for more details.
More Yachting News from Nicholson Yachts
Bahamas Travel Restrictions Ease May 1, 2021
Croatia Open for Travel Summer 2021
Greece to Reopen to Travelers May 14, 2021
Bermuda Yacht Charters now available in 2021
Nicholson Yachts, KAM Marine and Luke Brown Yachts combine in 2021
Tax benefits of charter yacht ownership

This post updated April 29, 2021