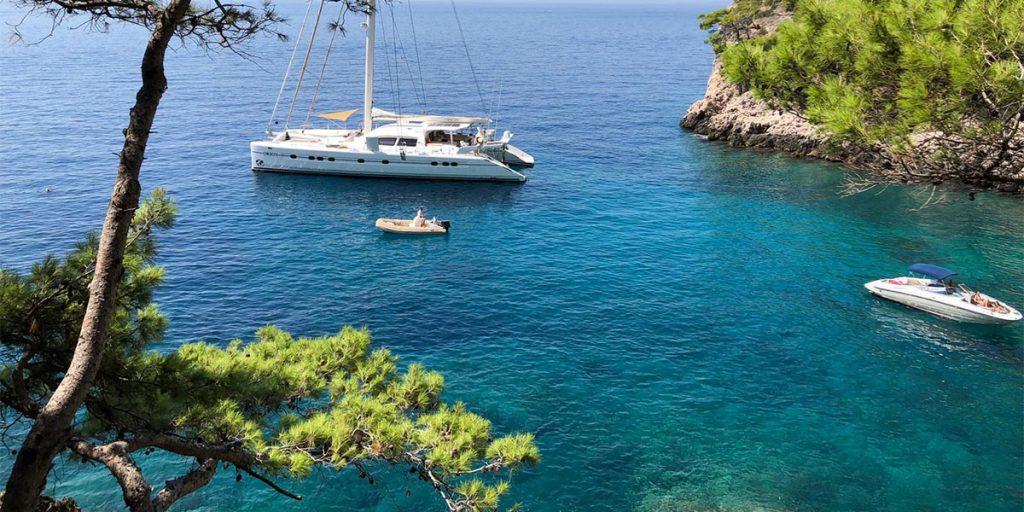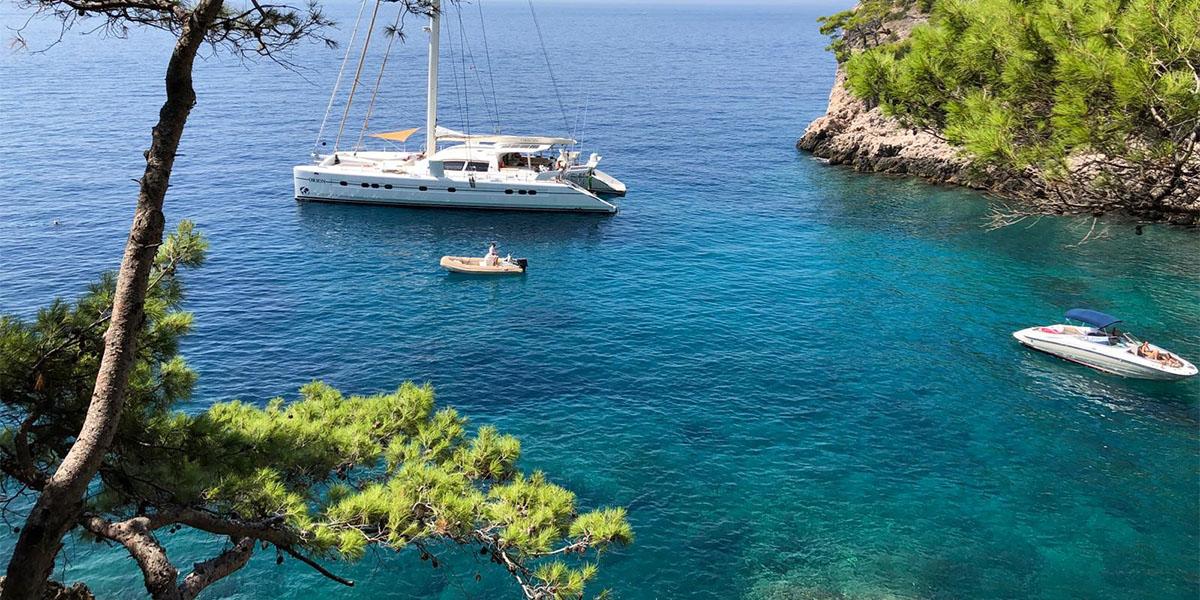 90' Catamaran ORION is now booking summer yacht charters in the Western Mediterranean. After a winter season in the Caribbean, ORION heads to the Med for the 2021 season. Select charter dates are available through Nicholson Yachts.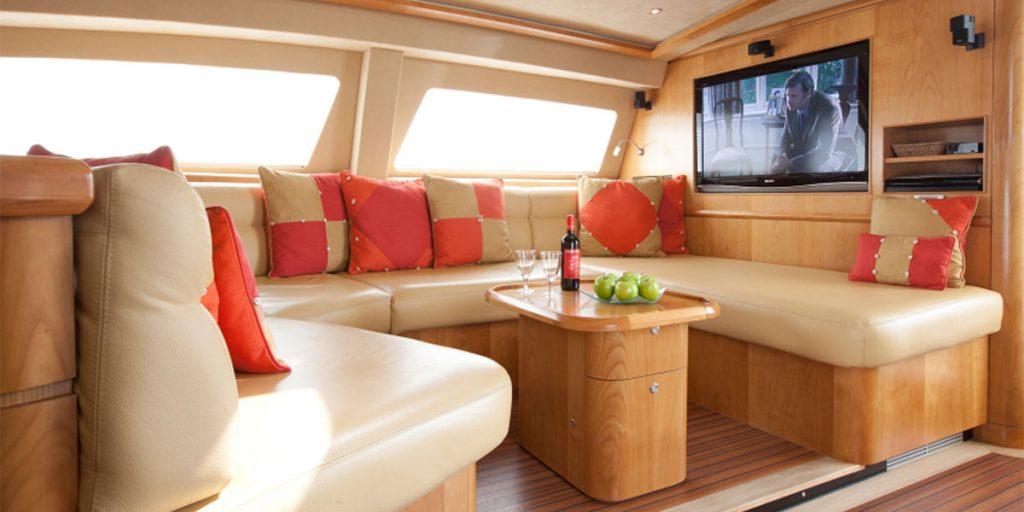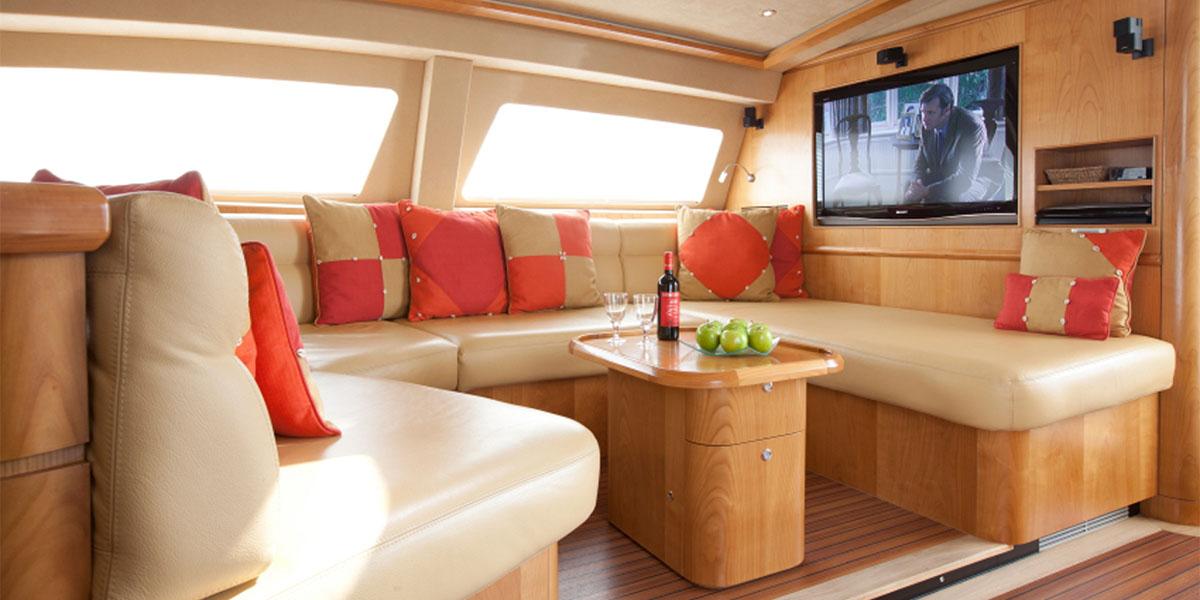 Guests say that ORION feels as spacious as a luxurious seaside villa. The catamaran's 90-foot length combined with a 38-foot beam means there is plenty of room for guests both inside and on deck. The four guest cabins have a flexible accommodation plan that can suit families, couples or a even a group of friends. As an example of the yacht's versatility, the master suite may be configured either as a king bed or as two twin beds. Whatever your needs, the 90' catamaran Orion and Nicholson Yachts can organize the right yachting holiday for you.
Your private guide to the Western Mediterranean
Due to his 15 years sailing the Mediterranean, Captain Marcelo has exceptional first-hand experience. He knows the best anchorages and cruising grounds. Plus he has long-term personal connections at the important ports. ORION's Captain Marcelo combines "what he knows" with "who he knows". As a result, guests receive the best treatment whatever the itinerary.
Jet-set famous charter destinations in the Western Med include:
Spain and the Balearic Islands

French Riviera
Italian Rivieras
Amalfi coast
Corsica and Sardinia
Sicily and the Aeolian Islands
Because there are so many choices, experience counts. The team at Nicholson Yachts and the crew of Orion have the inside knowledge and expertise to design the ideal itinerary for you.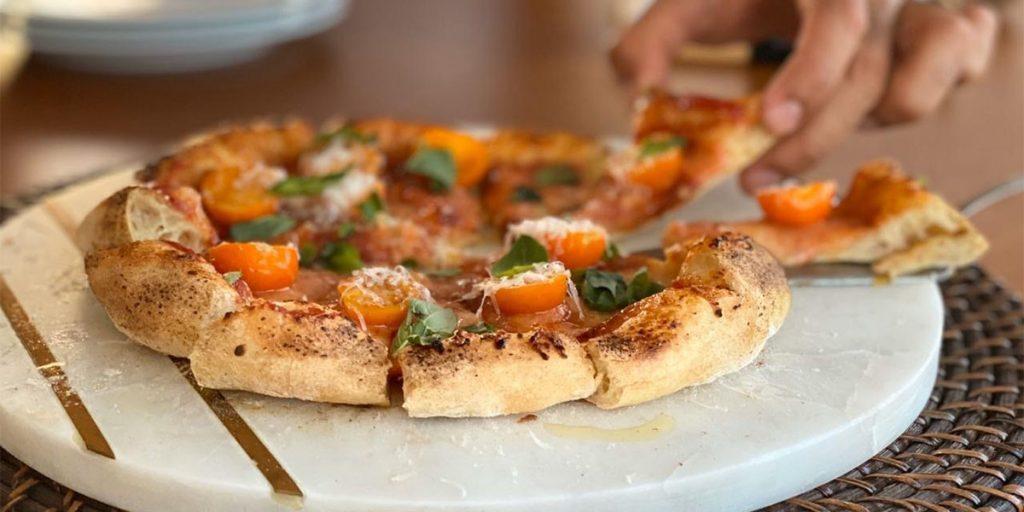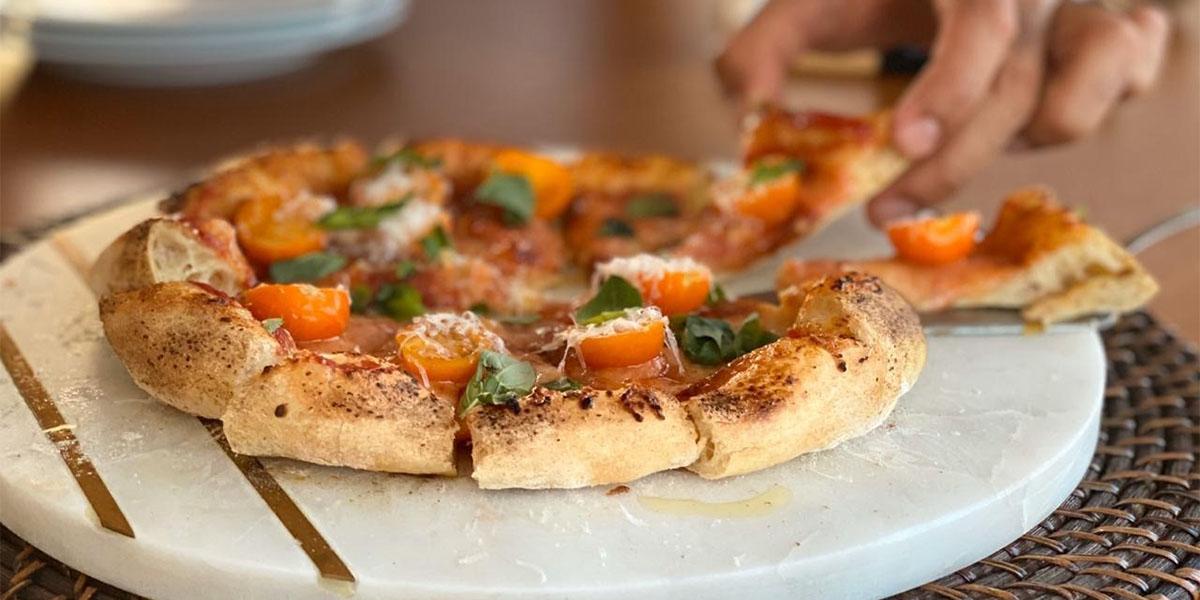 Your private Yacht Chef Mateus
The culinary skills of Catamaran ORION's Chef Mateus are truly extraordinary. He is a graduate of Le Cordon Bleu Paris & London. He holds an advanced certificate in Artisanal Bread & Viennoiserie from the San Francisco Baking Institute, and has 28 years of experience. And the icing on the cake: he is a Brazilian-Italian with a lifelong appreciation of international cuisine.
For many guests, the fresh sea air combined with daily recreation stimulates the appetite. As a result, meals are anticipated with relish. Accordingly Chef Mateus satisfies guest desires and creates a delightful menu of attractive meals. Each is a flavorful artwork.
Activities on 90′ Catamaran ORION
ORION offers both high energy activities and quiet sports. Whether guests are in the mood for for an exciting afternoon wakeboard ride or a serene kayak at dawn, there's always something to do. Towable activities include water skis — both for adults and kids — and a wild banana boat ride. Underwater scooters are a guest favorite. Plus swimming and snorkeling, of course. Your yacht holiday fun is made even more memorable with the use of ORION's underwater still and video cameras to record the action.
As may be expected from a high-quality catamaran, good things come in pairs! Therefore you'll find two hulls, two swim platforms, two deck showers and two dinghies, just to name a few. As a result, guests have ample space for cooling it in the shade or basking in the Mediterranean sun.
Brief Specifications of 90' Catamaran ORION
Builder: Catana
Length: 90 feet
Beam: 38 feet
Draft: 5 feet
Launched: 2008
Refit: 2020
Guests: 8
Crew: 4 Professional Captain, Mate, Stewardess, Private Yacht Chef
Full specifications, current crew resumes and additional photos are available from Nicholson Yachts.
Whether you are looking for a yacht vacation in the Med this summer or for something closer to home, look no further than Nicholson Yachts. Call 401-849-0344 to speak with Karen or Julia. They can recommend the right yacht and destination for you this summer.
In addition to the 90' Catamaran ORION, Nicholson Yachts offers yacht charters on a wide variety of vessels worldwide. Founded in 1949 Nicholson Yachts is the original yacht charter company. Nicholson Yachts has the breadth of experience to match you with the perfect yacht charter for you.
Please note: Due to many factors yacht locations, destinations, itineraries and crew members change. For the most up to date information, contact Nicholson Yachts. Keep in touch with the latest updates on yacht charters subscribing to our weekly newsletter.
More yacht charter news from Nicholson Yachts:
Memorial Day Travel Planner for yacht charter vacations 2021
Bahamas Travel Restrictions Ease May 1, 2021
Croatia Open for Travel Summer 2021
Greece to Reopen to Travelers May 14, 2021
Travel Restrictions and Opportunities for 2021
New England charters on 60′ catamaran CYGNUS CYGNUS
Post updated May 5, 2021
#nicholsonyachts #yachting #catamaran #sailing #luxuryyacht #yachtcharters #mediterranean #yachtlife #lukebrownyacht