Discover the magic of the Florida Keys with
Schooner WHEN AND IF.
A blissful tropical climate with magnificent coral reefs, lush jungles combined with the background of kaleidoscopic sunsets, make exploring the Florida Keys on WHEN AND IF the ideal platform for your next adventure!
WHEN AND IF is the Alden schooner whose build was commissioned by World War II General George Patton to sail on a circumnavigation he didn't live to take. The much-celebrated wooden schooner was built in 1939 in Wiscasset, Maine. Beloved for her looks, pedigree, and the guests and owners she's carried, WHEN AND IF can take 32 passengers on daysails and accommodates six guests for private term charters. She is also available for regattas and special events.
WHEN AND IF is based in Key West, Florida for winter 2020 season and will move operations north to New England for summer 2020.
WHEN AND IF Celebrates a Marvelous 80th Birthday!
WHEN AND IF celebrates her 80th birthday with the marvelous Mrs. Maisel.

As the backdrop for an episode of the American period comedy-drama television series, WHEN AND IF makes her television debut December 2019!
Your imagination will sail away in the beautiful textures and colors that surround you on a classic boat. With WHEN AND IF's solid sprung teak decks, shining varnish and glowing bronze, she is the ideal choice for an interesting and inspired art board.

Her classic lines have been the back drop for popular fashion brands such as: Tommy Bahamas, South Coast Plaza, and Belle Voyage.
Gearing up for a busy Winter 2020 Season, WHEN AND IF just completed a fall refit and is now ready to splash
on Sunday, 24 November in Key West, Florida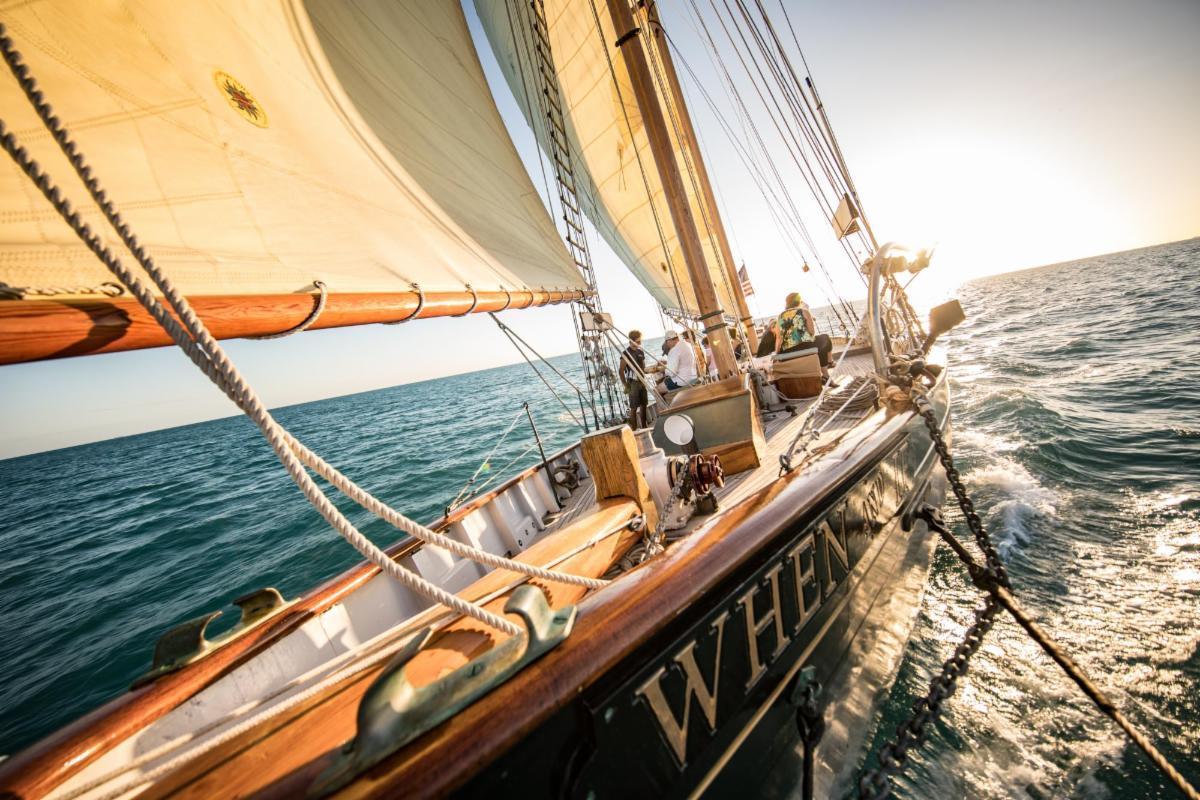 Set sail with Schooner WHEN AND IF today!
+401.849.0344