Connect with Julia Towne in Palma, France, Italy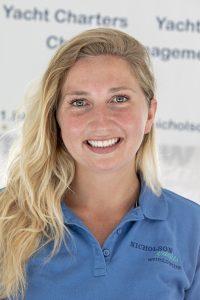 No doubt you've communicated with Nicholson team member Julia Towne via email, text message, or phone call.
Now's your chance to put a face with the name. Julia is based in Palma de Mallorca, and will make stops in Genoa and Cannes in the upcoming weeks. She's eager to connect with brokers, charter yacht owners, and crew. Let her update you in person about the advantages and benefits of the Nicholson Yachts charter fleet management program!
mobile/WhatsApp: +1.401.239.8399
Email: [email protected]