Welcome Charl and Christine
The final members of BB's new crew arrived on board BB at approximately 1:00 AM local time this morning having been delayed by TS Fred. Recently married, Char Engels and Christine Regan join Chef Caroline MCCarthy to round out a truly international crew.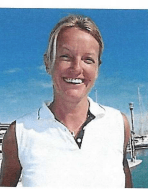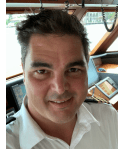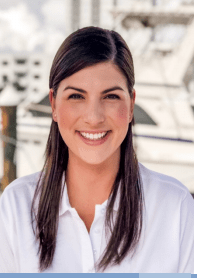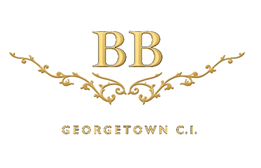 Crew Profile
Captain/Stewardess Team: Charl Engels & Christine Regan
Chef: Caroline McCarthy
Captain Charl Engels (Charl is pronounced Sh-arl) proudly hails from South Africa. He has been active at sea for over 30 years on both sailing and motor yachts – both charter and private. With 20 of these years spent primarily on sailing yachts – including several classic yachts. Charl has explored the US Atlantic Seaboard & New England, crossed the Atlantic many times, and sailed in the Mediterranean, Indian Ocean, and Caribbean Islands & Bahamas.
Completing countless yacht deliveries on motor yachts, and racing & cruising sailing yachts has afforded Charl the opportunity to not only log sea miles, but to hone his seamanship skills and become a very accomplished marine engineer.
Stewardess / Deckhand Christine Regan and her husband Charl are true optimists who seize each day, and together share a passion for travel, new culinary encounters and exploring new destinations. On their journeys Charl can be found chatting with locals and searching for their next amazing dining experience.
Christine was raised on Florida's Gulf Coast and brings to BB an extensive background in hospitality & table service, having spent more than 15 years in some of the finest hotels & restaurants in both Chicago and Austin. She joined the marine industry in 2019 and quickly become an accomplished deckhand & stewardess, working on both the interior and exterior of very large yachts.
Christine is adept at not only assisting on deck, but also at setting an elegant table, providing silent & seamless service, and wine & beverage pairing. She has an eye for detail, a warm and welcoming personality, and a sensitivity to anticipate guests needs (including the need for privacy) and thereby enabling guests to enjoy a relaxing experience on board BB.
Chef Caroline McCarthy always had a passion for all things culinary and at a young age would read cooking books. During her career in the catering industry in England Caroline learned from some great chefs and her natural organizational and creative skills flourished. She went on to work as a chef in private homes and vacation residences. This eventually led to cooking on yachts during which time she studied and earned her license as a mate, stewardess and then Yacht Master. Caroline is also a trained accountant and certified scuba diver. A true renaissance woman with a wealth of varied experience she has logged well over 100,000 sea miles. Caroline has a sharp and discerning eye and very high standard to make each meal on charter unique and memorable for her guests.
As charter yacht hosts, Captain Charl, Stewardess / Deckhand Christine & Chef Caroline are committed to providing guests on BB with a safe and yet graceful environment. They set their personal bar very high, and their shared goal is always to provide a charter experience beyond expectations.