Elaine Lembo's Charter Briefing
The beautiful Swan 77 AQUILA, one of the most successful and busy of our fleet members, welcomes Chef Amy!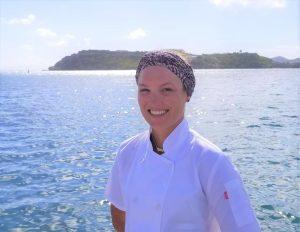 Amy found her passion for the culinary arts working alongside Tina Bester, the Queen of Tarts, a household name in the South African food industry. If you've never heard of  Tina, a baker and cookbook author — Google away. Photos of her cheerfully-colored, elaborately decorated cakes and tarts abound on the Internet. 
Assisting in Tina's cooking classes, running her café in Cape Town and helping with the publication of her two cookbooks led Amy to pursue her City and Guilds patisserie diploma. She's mastered the art of fresh bread, pastries, and cakes — and her entrees and salads are quite delightful, too.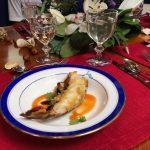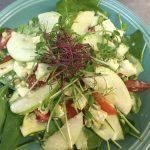 And so, it only makes sense that photos of Amy's baking are as scrumptious as photos of Tina's baking! If I were contemplating taking a crewed charter to celebrate a special occasion, this is the sailing yacht I'd pick!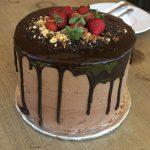 AQUILA, with its race-ready hull design and classic, warm interiors, accommodates guests with a high-level of service and superb sailing. She's available in the Caribbean and then heads north to the U.S. East Coast for a summer of chartering in New England and in Long Island Sound.
Amy's mates aboard AQUILA are the equally talented and energetic duo Ashleigh and Rudy. Charter brokers who've booked AQUILA in 2019 have received acccolades for crew and yacht from happy vacation sailors. Contact Nicholson if you'd like to sail AQUILA yourself or are exploring this adventure travel option for someone else. Reach us at [email protected]