Travel plans canceled?
Charter a Private Luxury Yacht and Escape the Crowds
Private Charter
vs.
Hotel or Cruise Line Vacation
Private yacht charters provide guests with the ability to experience a tailor made vacation in the private company of family and friends. Every detail, from the cruising itinerary to the menu planning, is customized to the guests' preference. A yacht charter accommodates small to medium sized groups; unlike a hotel, resort or cruise line that is crowded with thousands of strangers who may be carrying different germs and contaminating public areas.
Free yourself with a yacht charter vacation.
Guests will be at ease and able to fully relax and enjoy, knowing that they are safe from a health emergency.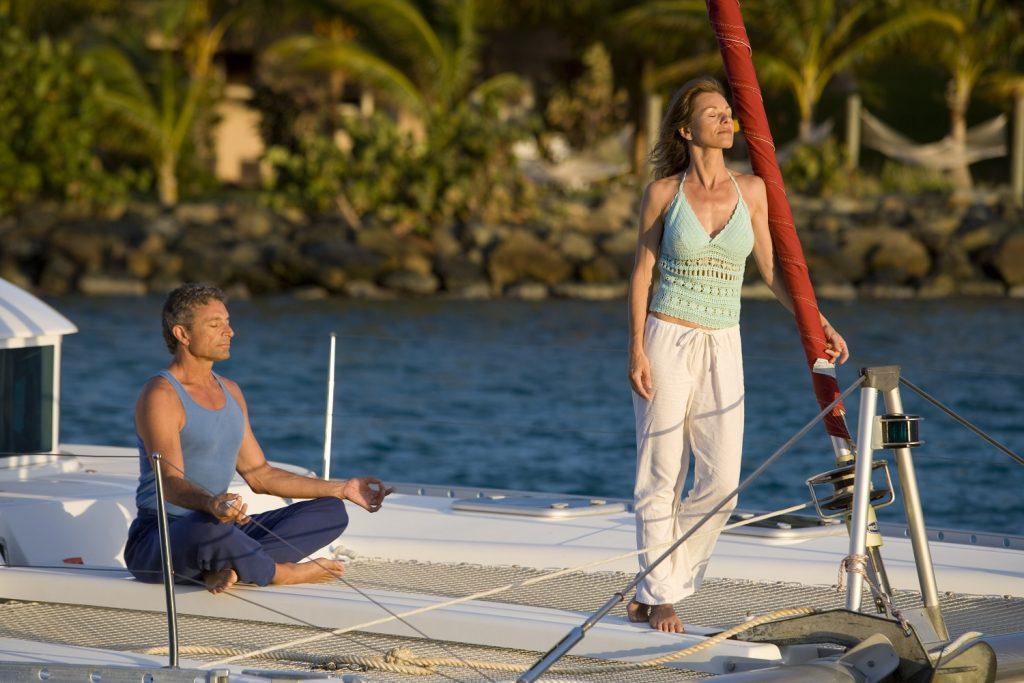 The goal of the professionally trained crew is to keep their guests safe, healthy and exceed expectations at all times.
The Captain and first mate will design a specific itinerary to the guest's preference on cruising area, including quiet anchorages and hidden beaches, away from crowds, all with the goal of providing their guests with the ultimate vacation experience!
The Chef will create a menu customized to the preferences of the group and will be aware of specific dietary requests, guaranteeing that not only are all expectations met, that they are also exceeded.
The Stewardess and interior team will ensure that every inch of the yacht is always sanitized, linens will always be fresh, providing you with the ease of knowing you are on a yacht maintained to the highest of hygienic standards.
NEW CHARTER POLICY
Effective Immediately
Nicholson Yachts is committed to protecting our clients at all times, especially in the event of a wide-spread health emergency. Whether you are a direct client of Nicholson's or a broker representing a client who is chartering one of Nicholson's CA's, please be advised that we will add the following clause to our contracts:
SPECIAL CONDITIONS / ADDENDUM
Should a CDC Travel Health Notice of level 3 or higher for any country to or from the charter destination be issued, or flights be cancelled due to health alerts, a rescheduling of charter dates shall be agreed. The Rescheduling Addendum must be signed within 14 days of the notification of intent to reschedule and new allowable dates must be within one year of the initial charter date. Should the vessel be sold or disabled after the reschedule is in effect, the original Charter Agreement will be considered null and all funds will be returned by all parties.
Book your private yacht today and Nicholson will send you a free travel-preparedness kit for an extra layer of assurance!