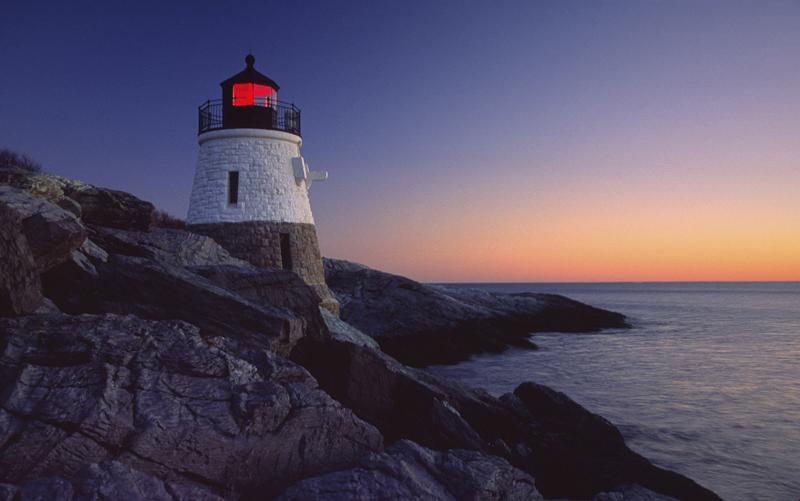 Newport, Rhode Island is truly one of Americas great gems. This stunning coastal town is situated on the Atlantic Ocean in southern New England offering a unique blend of beautiful natural resources, a rich storied history, and countless unique attractions that attest to the diverse of cultures of her residents. Newport was founded by English settlers in 1639 and early residents were followers of Roger Williams and Anne Hutchinson fleeing the religious persecution they experienced in other colonies.
Newport is located on Aquidneck Island in Narragansett Bay less than 200 miles north of New York City and about 75 miles south of Boston, Massachusetts. Described by Colonel Theodore L. Gratchel as "… one of the finest natural harbors in the world .." well protected and with deep water, she was ideal an ideal stop for clipper ships engaging in mercantile trade in the Colonies. The busting waterfront's main trade commodities included salted fish, furniture by famous master craftsmen John Townsend & John Goddard, silver products, candles, rum and – sadly – enslaved humans.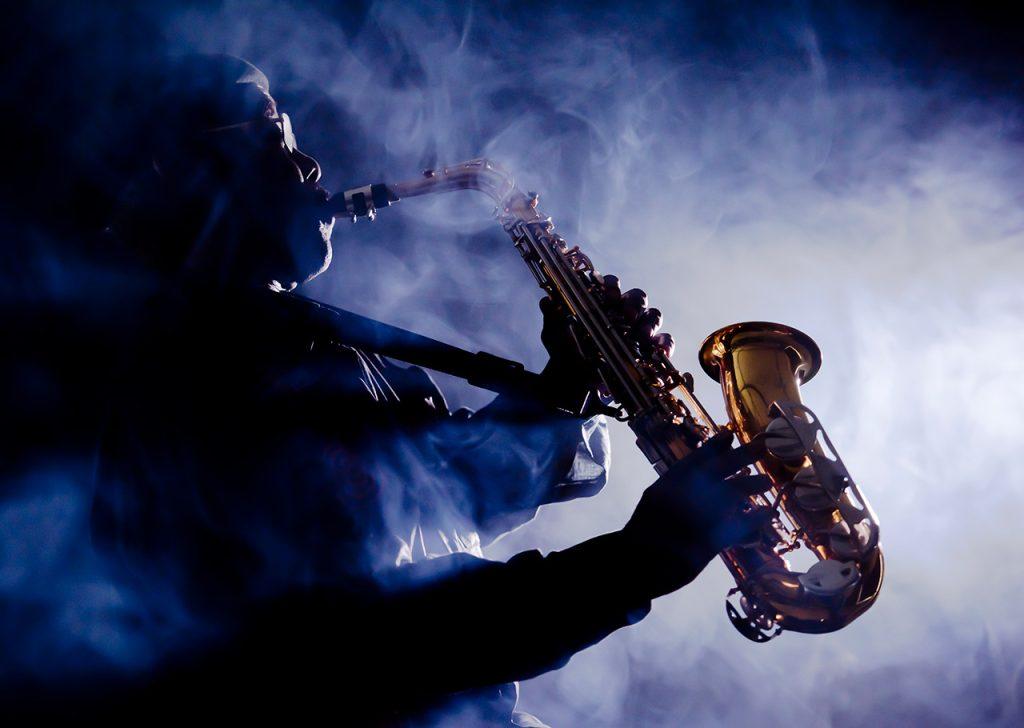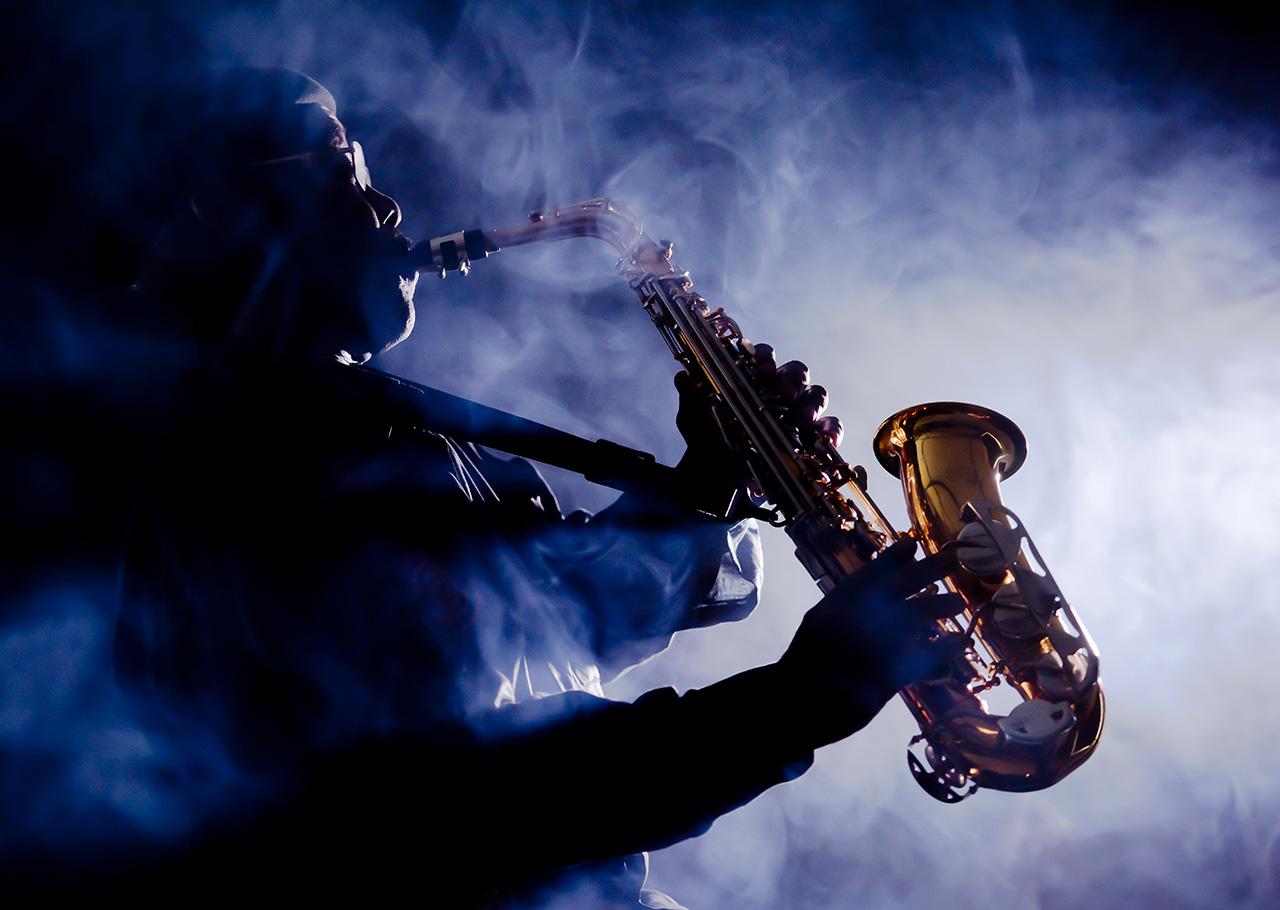 A Newport attraction not to miss is the Touro Synagogue national historic site, which was built in 1763 and is today the oldest synagogue building in the US. Another is the International Yacht Restoration School to view firsthand the fine craft of wooden boatbuilding & restoration in progress. The annual IYRS Summer Gala is one of Newport's best social summer events and key fundraiser for the IYRS mission.
Most popular of Newport's tourist attractions are the Gilded Age mansions (aka "summer cottages") that are open for tours. The Breakers, the former summer home of the Vanderbilt family, was designed after a Renaissance palace and features stunning architecture, opulent furnishings, and breathtaking views of the Atlantic Ocean. Others that are available for touring are Chateau-sur Mer, Chepstow, The Elms, Hunter House, Isaac Bell House, Kingscote, Marble House, Rosecliff, and Doris Duke's Rough Point. For a lovely car tour Newport's 10 mile long winding Ocean Drive offers more mansions to check out!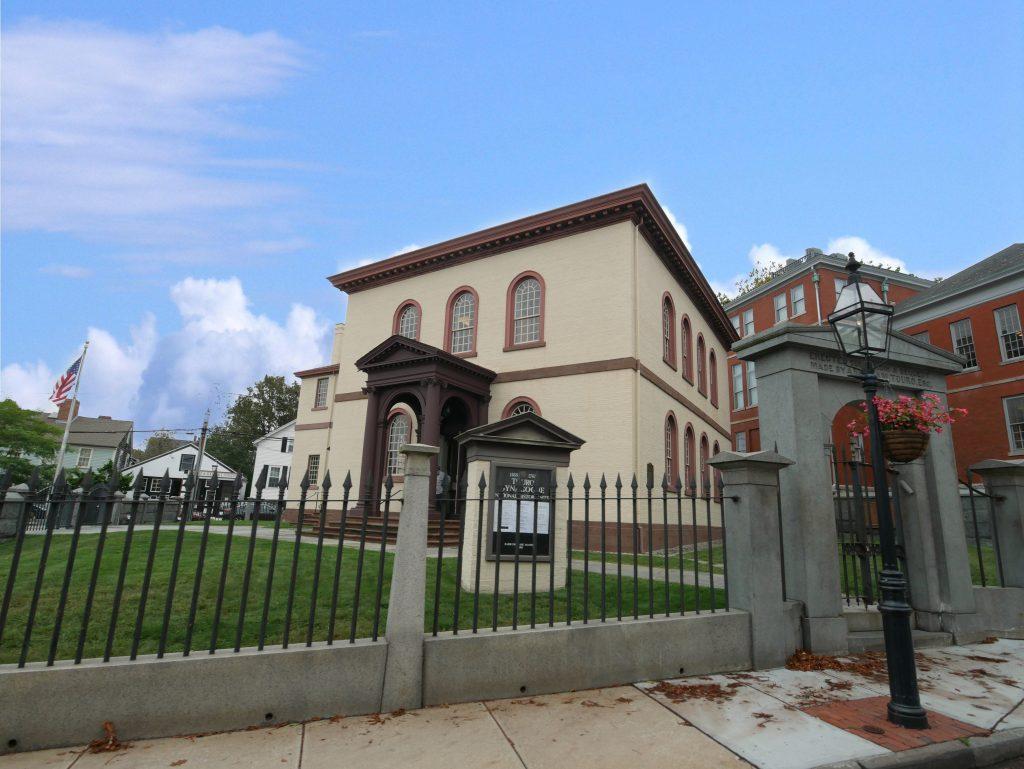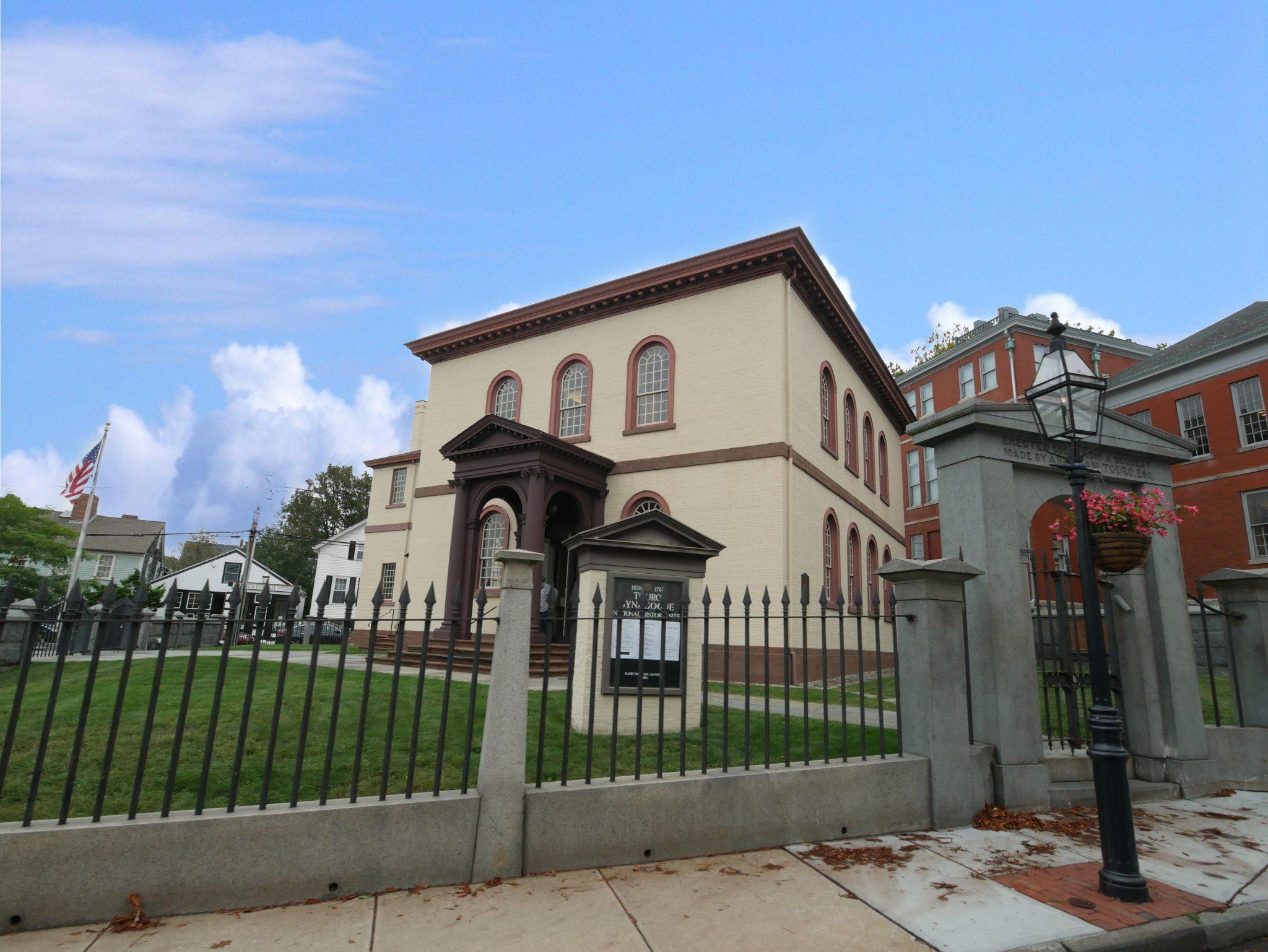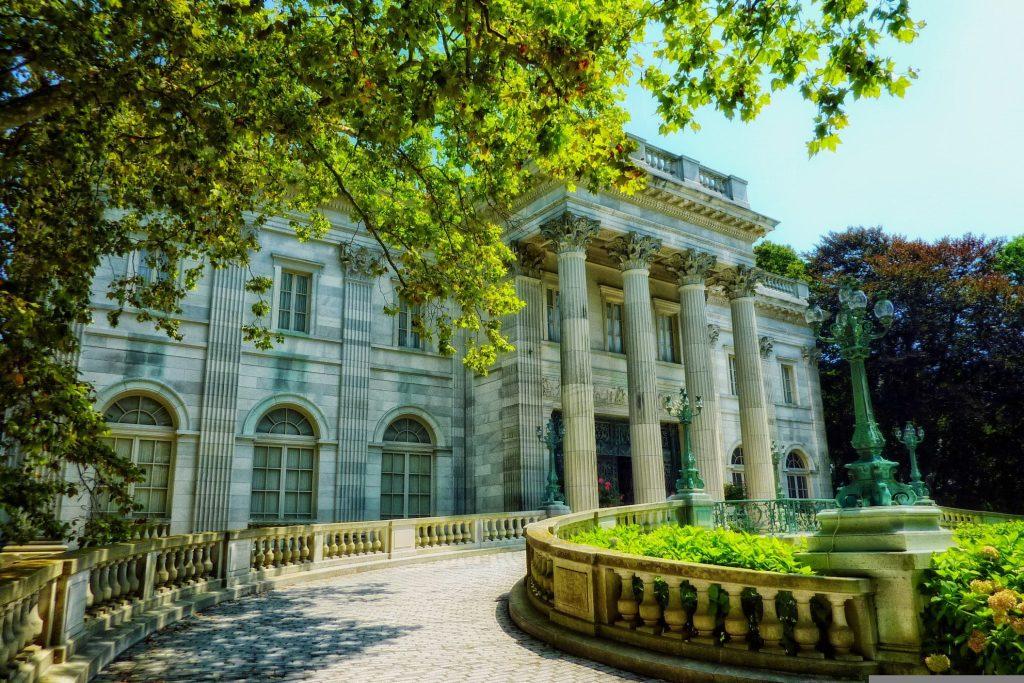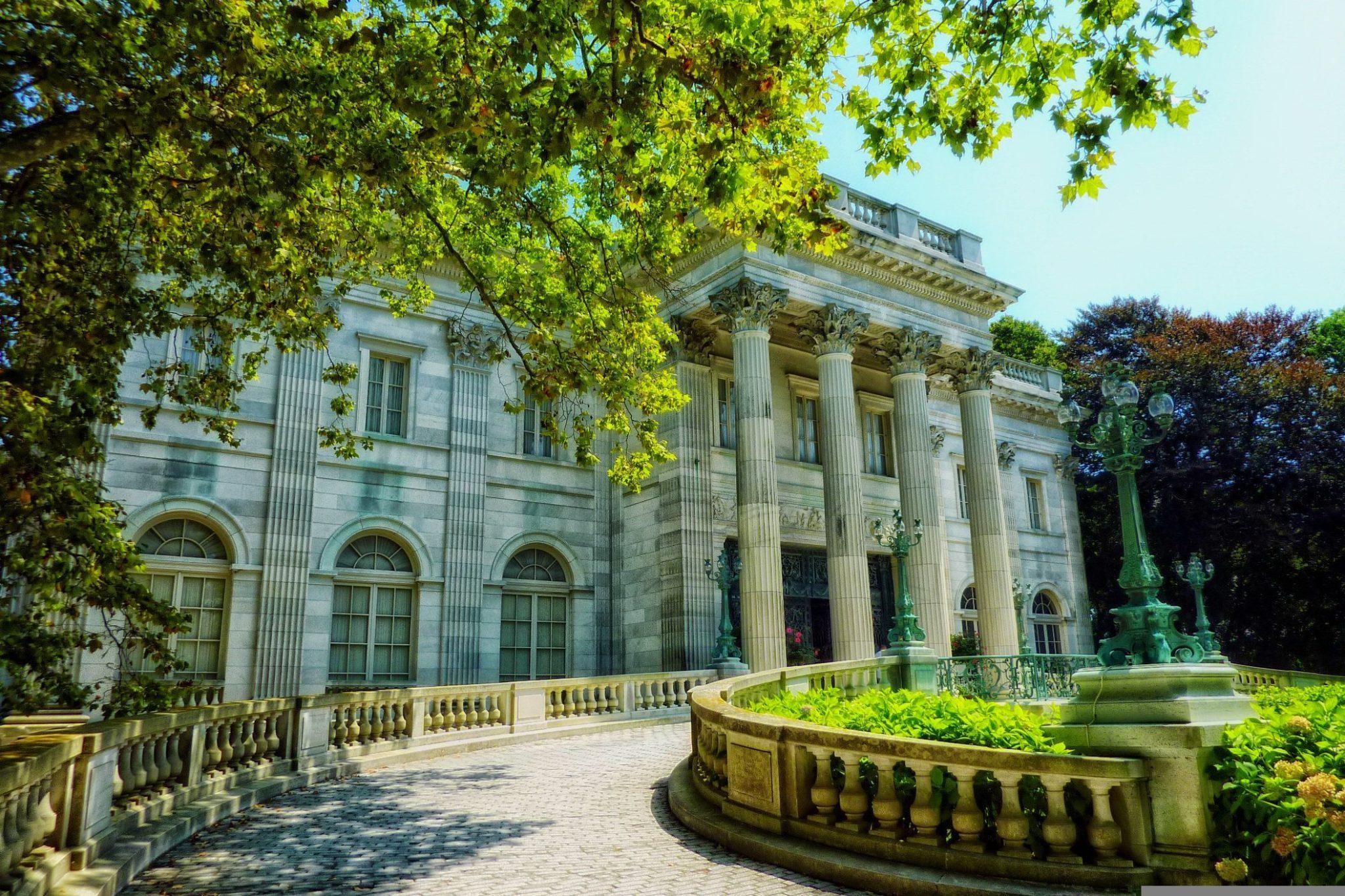 Today Newport vies with Ft. Lauderdale as the yachting capital of the United States – although Newport is unarguably the sailing capital of the US, attracting world class yachts from around the globe. On a typical summer day Newport Harbor is filled with beautiful sailing yachts and motor yachts – many private but many of the yachts are also available to be chartered. The Newport Shipyard is a busy working shipyard where many of these yachts come for annual maintenance and is one of the most popular shipyards in the Northeast among yacht crew and yacht owners. The Newport Shipyard hosts the annual Newport Charter Yacht Show each June and the Newport Brokerage Show (part of the Newport International Boat Show) each September.
Sail Newport is Rhode Island's premier public sailing center and where young and old can learn the empowering skill of sailing. Located at Fort Adams, Sail Newport hosts countless regattas and world-class sailing events. Newport is also and is home to the prestigious New York Yacht Club's "Harbor Court" Newport Clubhouse, the Ida Lewis Yacht Club and the Newport Yacht Club.
If you like to hike, try The Cliff Walk for a walk with scenic Atlantic Ocean views on once side, and the backyard gardens of the Bellevue mansions on the other
Newport is very family friendly and offers lovely beaches, excellent restaurants, organic farmers markets and nearby "pick your own" farms, collegiate baseball games at Cardines Flield and get up close to sea life at the Exploration Center and Aquarium. For some "retail therapy" Wander Newport's cobblestone streets and peruse the antique shops, art galleries, boutiques, gift shops and then pop in to one of the charming pubs with live music for a clam chowder and sample Rhode Islands "official appetizer" – calamari, or enjoy freshly caught lobster.
For a summer yacht charter vacation, boarding a charter yacht in Newport offers the opportunity to explore the stunning southern New England coast as well as Block Island, the lesser known Elizabeth Islands south of Cape Cod, as well as the more well known Martha's Vineyard and iconic Nantucket. Newport is a great starting point for a week long cruise to the Northeast that incorporates these beautiful islands or heading south to Long Island and the Hamptons and Sag Harbor. For a longer cruise you can depart Newport and head through the Cape Cod Canal and up the coast of Massachusetts to Maine.
Having nearly 400 miles of Atlantic coastline is why Rhode Islands is called The Ocean State. At 1,045 square miles, Rhode Island is also the smallest of the 50 US states – but is sure to exceed expectations. Newport is a charming New England town that truly has something for everyone.