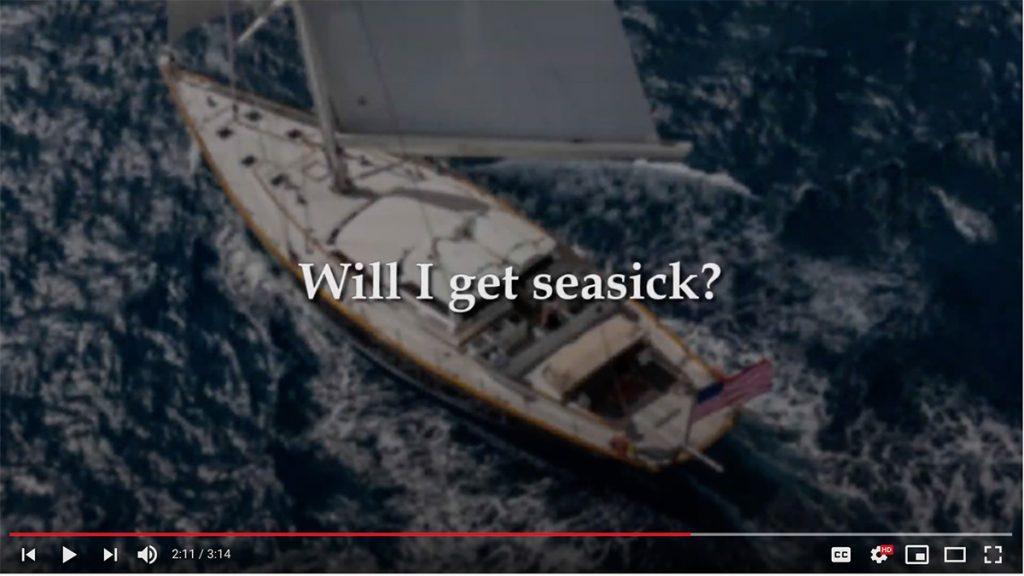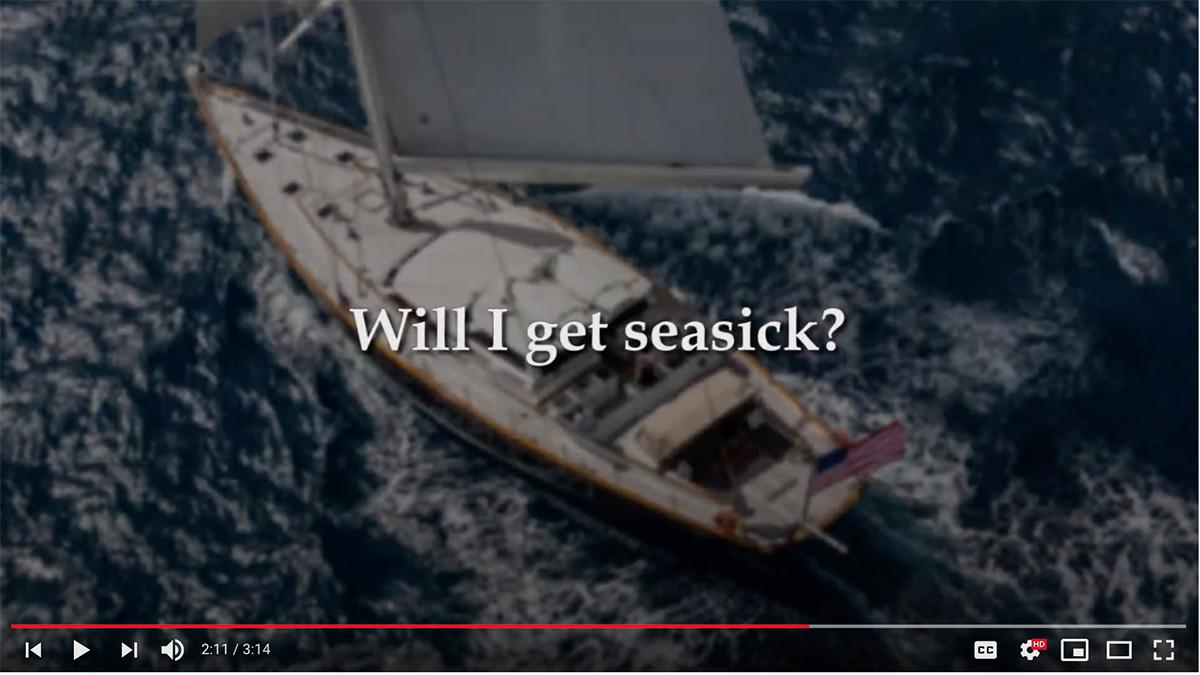 Will I get seasick? Your yacht charter FAQs are answered here by a professional yacht captain. Watch this short video from Nicholson Yachts. This 3-minute video answers some of the most frequently asked questions about yacht charter.
While we encourage you to watch the whole 3-minute video, here are the shortcuts. Below are time stamps to key questions that the yacht captain explains in this yacht charter FAQ video:
0:22 Is a yacht charter affordable?
1:03 Why a yacht charter instead of a villa vacation rental?
2:15 Will I get seasick?
Will I get seasick? The short answer.
Motion sickness on a yacht charter isn't very common. As the professional yacht captain explains in the video, the anticipation is often worse than the reality.
Most yacht charter guests have no problem at all. For those who do, the yacht captain and crew are able to handle the situation. If you are still concerned about motion sickness, don't let that dissuade you from considering a fabulous yacht charter experience. Contact Nicholson Yachts for specific answers to your situation.
The charter team at Nicholson Yachts is happy to answer any of your questions about the yacht charter lifestyle. Email us or give us a call. The most common questions are about itineraries, activities, dining on board, and yacht selection. This year people ask us about travel restrictions.
Since the founding of Nicholson Yachts in 1949 we've earned a reputation for answers to all your yacht charter questions. Our goal is to provide the best possible vacation experience. Nicholson Yachts specializes in luxury yacht charters worldwide. The Bahamas and Caribbean are popular year round. Alaska, New England, and the Mediterranean are top summer destinations. It's always a good time to plan a yacht charter.
More answers to yacht charter FAQs
While we invite you to contact our charter specialists directly, Nicholson Yachts also has a YouTube channel. Visit our channel for answers to all types of yacht charter FAQs. In addition, you'll see videos of some of our most popular charter yachts. Grab a cool drink, sit back and imagine yourself taking your own yacht charter cruise here.
In conclusion, seasickness is not all that common. However if motion sickness is a concern for you, by all means, let us know. At Nicholson Yachts guest wellness and comfort are top priorities. While the glamor of the luxury yachting experience is obvious, your well-being is just as important. Let us know how we can best help you.
Here are some of our popular yacht charter FAQ blog posts:
Will the kids get bored on board? Activities available on a family yacht vacation.
What's for dinner? Meals and menus on a charter yacht holiday.