Wanted: Two Crew for Atlantic Crossing
Owner operator Bijan of the meticulously maintained 62' Dynamique, ANAHITA, seeks two paying crew members for the yacht's seventh Atlantic Crossing. ANAHITA will depart from St. Thomas during the first week of May and will stop in Gibraltar via the Azores, including a brief stop in Lisbon. ANAHITA will then be available to charter throughout the Adriatic for her summer 2020 season. ANAHITA has completed a total of six eastbound and six westbound crossings between 2008 and 2018.
$6250 per guest, all inclusive. Great opportunity to gain sea miles and crossing experience.
For more information, please contact Nicholson Yachts directly at [email protected]
Bijan crew profile: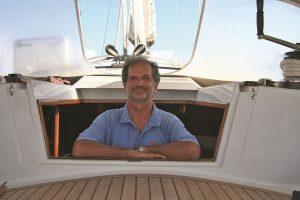 A US Citizen and a New Yorker since the late 1950's, Bijan has been sailing most of his life. Aboard his first boat ANITA KAY, a Sparkman & Steven's ketch, he explored much of the Eastern Seaboard, Nova Scotia, the Bahamas & Bermuda. After retiring from his life on land Bijan began an annual migratory pattern offering charters in New York Harbor during the summer and the Virgin Islands in the winter.
When Bijan purchased ANAHITA his migrations changed to chartering in the Mediterranean during the summer and the Caribbean in the winter. To date Bijan has sailed to the Med five times and his experiences have taken him as far east as the Greek Islands and Turkey. Bijan is a genial charter host and expert sailor whose charter guests look forward to cruising with time and time again.