As the holiday season approaches, leave the stress of 2020 on land & celebrate with a private yacht charter vacation. For example, the yacht charter experts at Nicholson will take care of every detail of your yacht vacation. In particular, from finding the ideal yacht & crew for your group to planning your itinerary to water sports & dining menus. Together with the yacht charter consultants at Nicholson your yacht vacation will be planned uniquely to your group dynamics and interests. Leave the details to us and the cleaning and pampering to your dedicated & professional yacht crew. Indeed, sit back, relax and enjoy the view of pristine beaches and crystal clear waters.
Charter Yachts have Professional Crew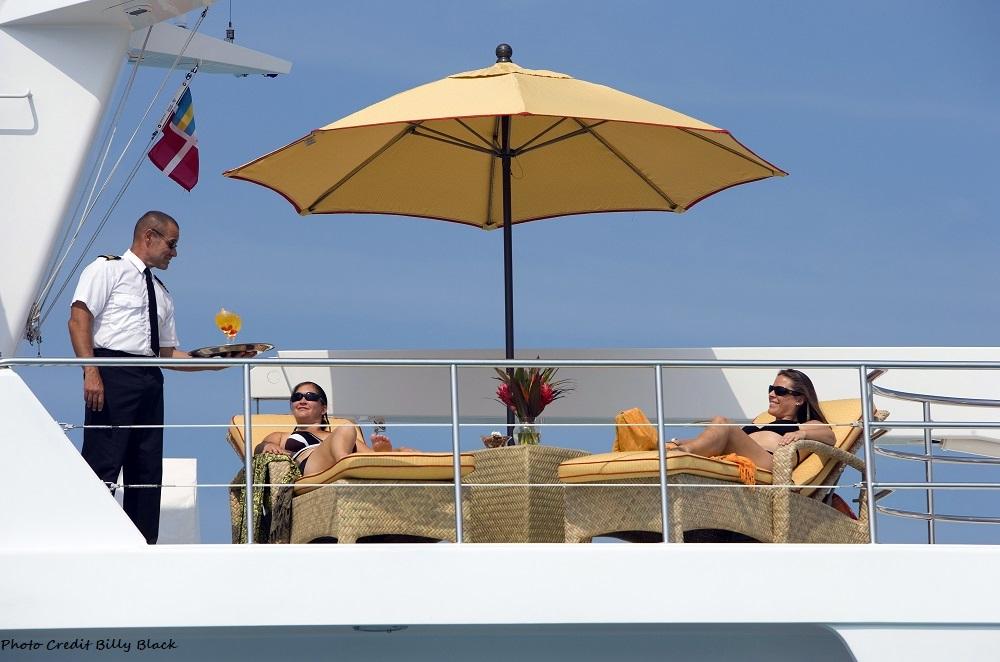 Your experienced yacht charter crew are trained to anticipate your desired level of service & privacy. Accordingly, the captain plans each day with guests incorporating water sports and leisure activities. Likewise, the chef will plan custom menues according to your likes and requests while incorporating any dietary restrictions. At the same time, the interior crew will ensure that the yacht is meticulously clean and sanitized. The deck crew will ensure the safety of the guests onboard and while enjoying water sports. Above all, the crew are covid tested between and before charters and routinely practice strict cleaning protocols. Safety of charter guests includings anitization and cleanliness throughout the yacht is top priority.
Types of yachts for charter
Yachts are available for charter in a variety of styles & specialties. Specifically motor yachts, sailing yachts, or catamarans are available with professional crew in any size & budget. For example, yachts for charter are equipped with any imaginable water sports activity. Yacht chefs are trained in specialized cuisines or dietary practices or preferences – Mediterranean, Paleo, Vegitarian, vegan … The yacht charter experts at Nicholson know the yachts and their crew. We know the best yachts available in the Bahamas & Caribbean this holiday season.
Yacht Charters are Completely Customized
Chartering a private yacht is a naturally socialy distant and quarantined vacation option. Hence, a yacht charter is the safest way to enjoy an adventurous and relaxing vacation away from crowds. Also a yacht but definition has the ability to offer a new experience & landscapes each day, while social distancing & following CDC reccomended COVID-19 protocols. For example, the yacht charter experts at Nicholson stay informed of travel entry requirements for charter destinations. In addition we advocate for clients should a charter need to be rescheduled or modified. To search yachts available for charter click here.
Visit the Nicholson Yachts Yacht Charter Itineries page for ideas.
Contact The Yacht Charter Experts at Nicholson to plan your customized, safe yacht charter. The satisfaction and safety of our clients is our number 1 priority.
Info@nicholsonyachts.com