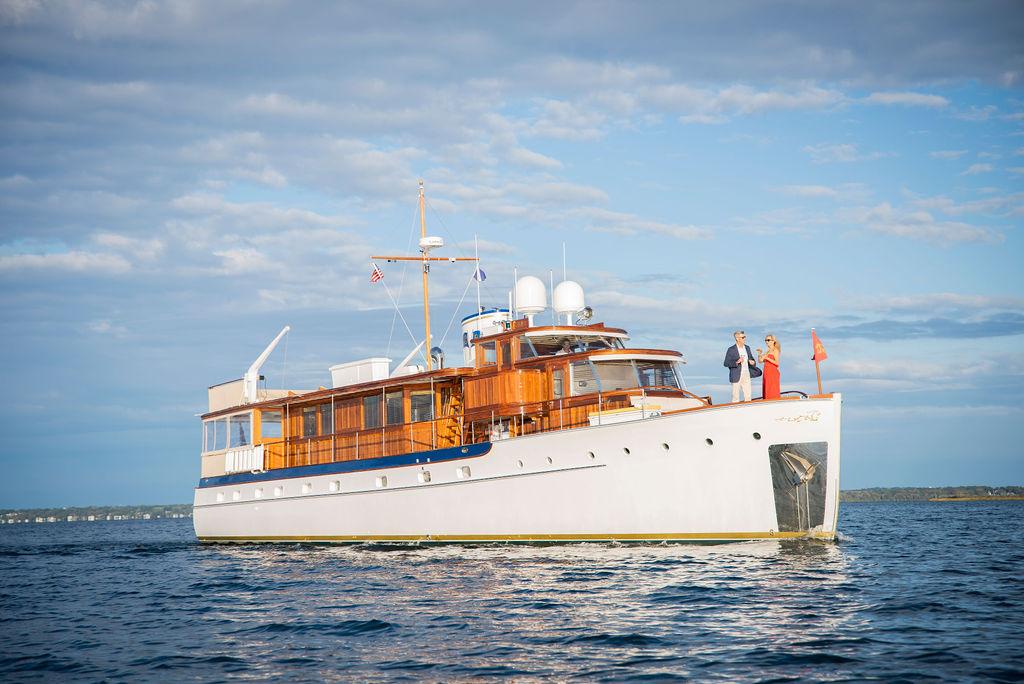 Trumpy BB Welcomes You Aboard!
Welcome Aboard Trumpy BB at the Lauderdale Marine Center Open House 11-13 February 2021
*COVID Protocols will be in place*
-Masks are mandatory to board-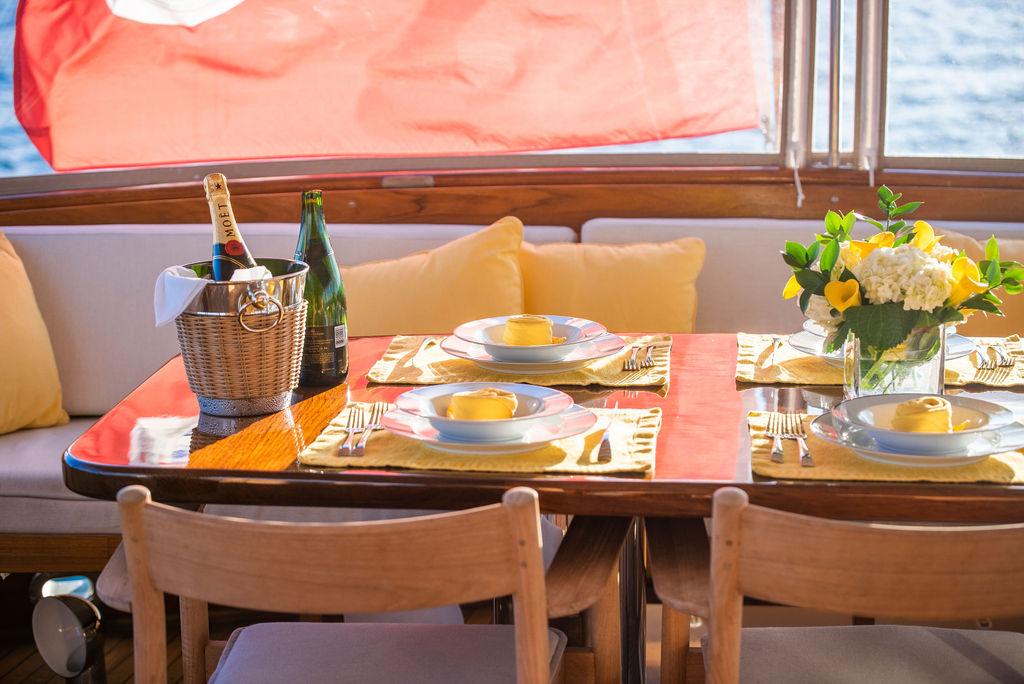 Designer John Trumpy called this design a "Houseboat" style motor yacht in 1947 because it offered all the amenities & modern conveniences of a home including a telephone! Following a 3+ year total historically accurate restoration completed in June 2020 included replacement of 80% of timbers; authentic period furnishings throughout (original or reproduction). Unique features of BB include a full butler's pantry, day head off the salon, a card / observation room and a large aft deck for dining or lounging. Accommodations for 6 guests are on the lower deck in 3 private staterooms + 3 guest heads. There is separate forward access to quarters for 3 crew with head & shower.
The 80′ Trumpy recently completed a 3+ year, and $4 million+ authentic restoration, returning her to the original 1947 splendor. BB is now offered for charter in South Florida & Bahamas (Winter 2021)
& New England (Summer 2021)
Welcome Aboard Trumpy BB!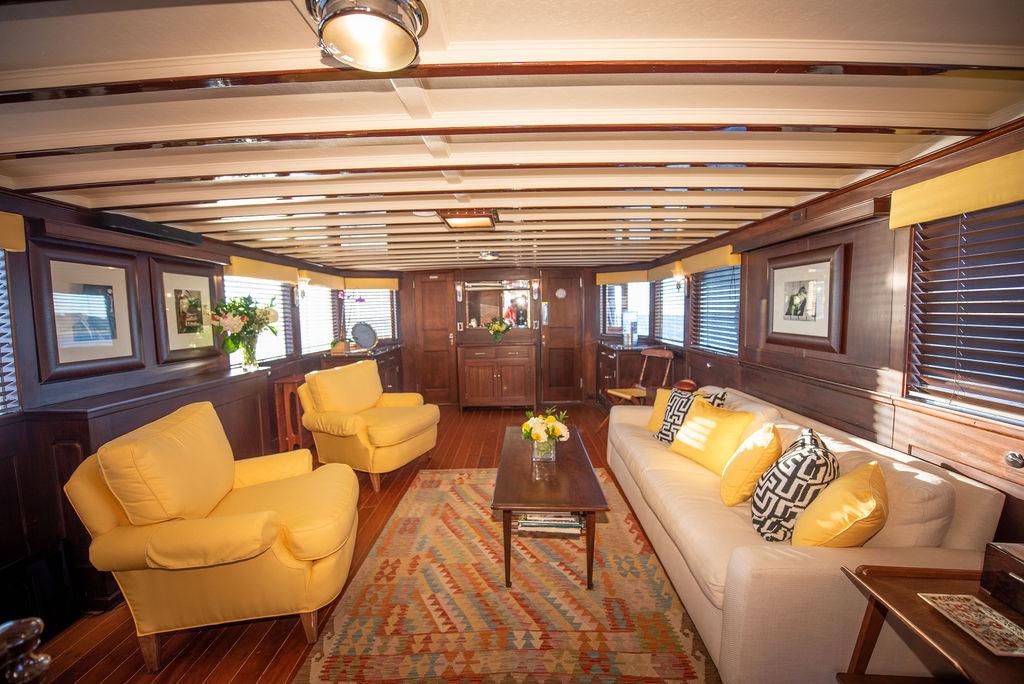 Today in the age of sleek, fast yachts built of carbon fiber and composites the enduring attraction to the unique elegance and provenance of a classic wooden yacht is like that to a rare, vintage bottle of wine or an iconic work of art. This is evidenced by the passionate attention that a Trumpy yacht will attract in every harbor they enter.
The most photographed yacht in any harbor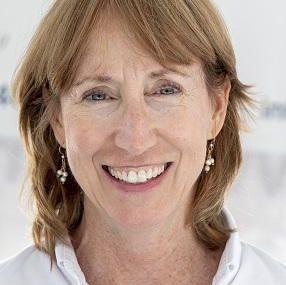 #nicholsonyachts #lukebrownyachts #trumpyyachts #yachting #classicyacht #woodenyacht #woodenboat #vintageyacht #restoredclassic #restoredtrumpy #luxuryyacht #yachtcharters #classicyachtcharters #luxuryyachtcharters #yachtlife #classiccharters #classicboatshow #pbboatshow