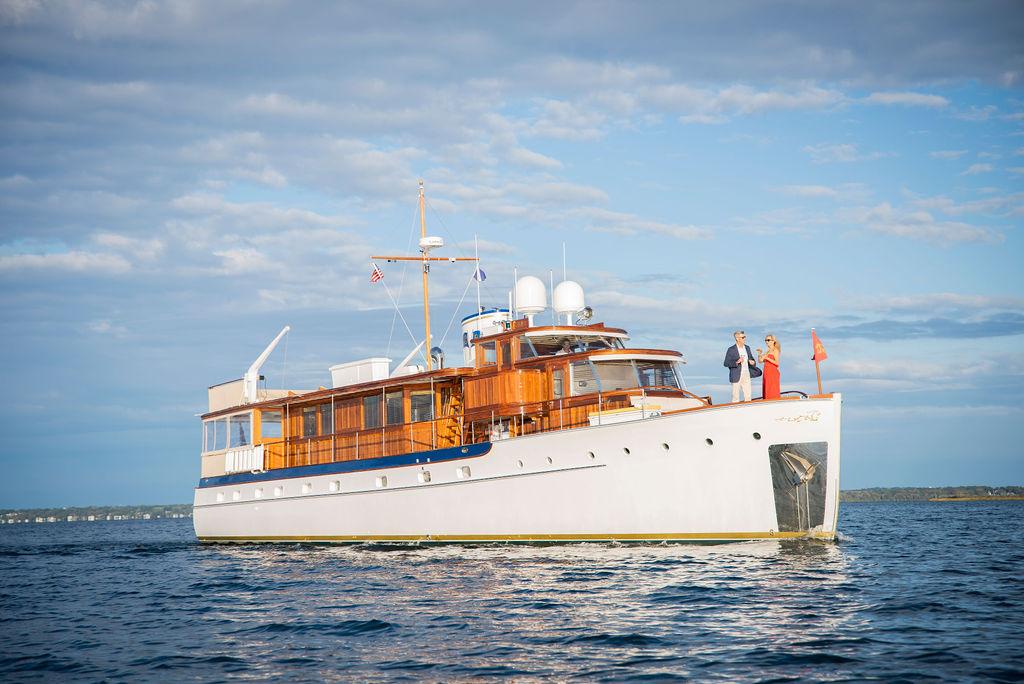 Motor Yacht BB
Welcomes You Aboard!
Lauderdale Marine Center Open House 11-13 February 2021
*COVID Protocols will be in place*
-Masks are mandatory to board-
For Sale & Charter
The 80′ Trumpy recently completed a 3+ year, and $4 million+ authentic restoration, returning her to the original 1947 splendor.

Available for charter in South Florida & Bahamas (Winter 2021)
& New England (Summer 2021)
Today in the age of sleek, fast yachts built of carbon fiber and composites the enduring attraction to the unique elegance and provenance of a classic wooden yacht is like that to a rare, vintage bottle of wine or an iconic work of art. This is evidenced by the passionate attention that a Trumpy yacht will attract in every harbor they enter.