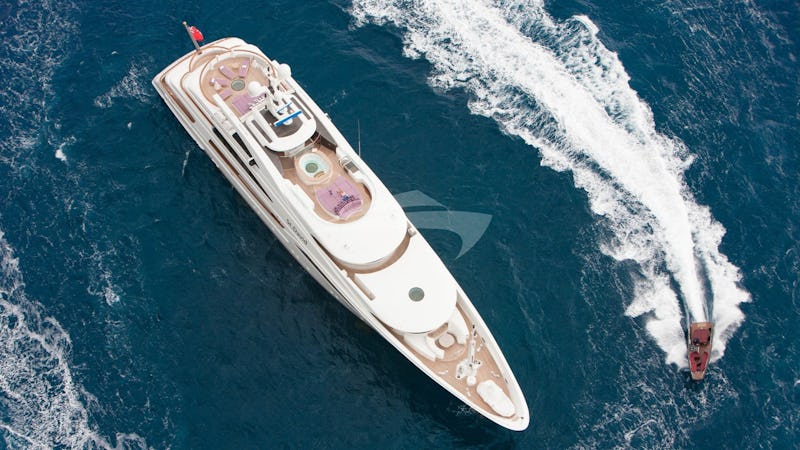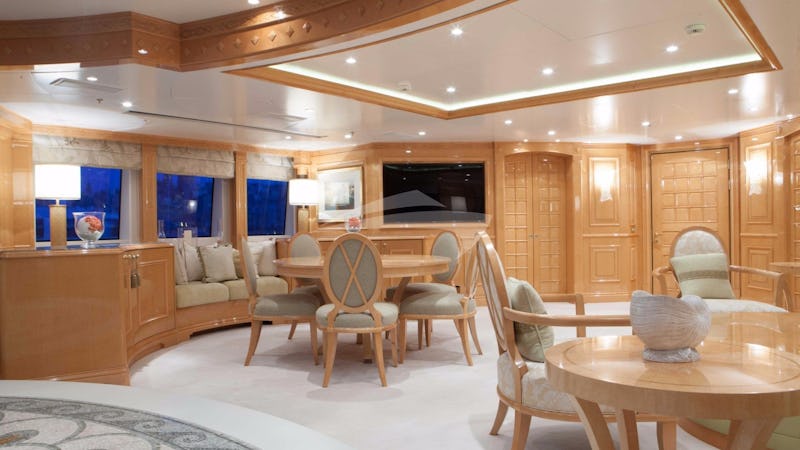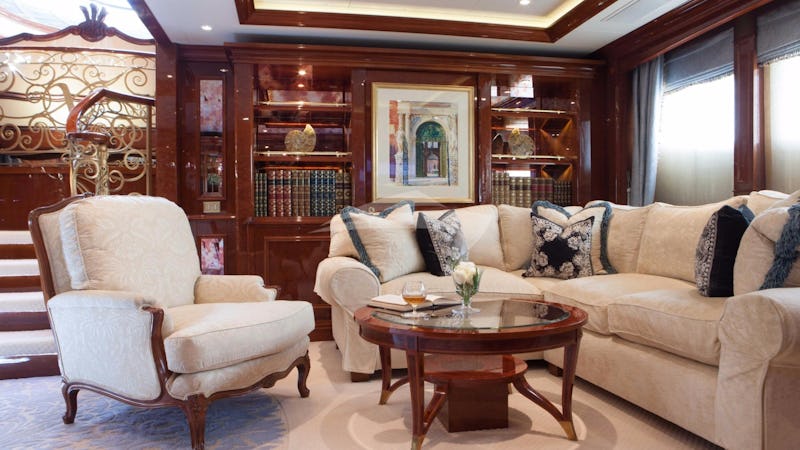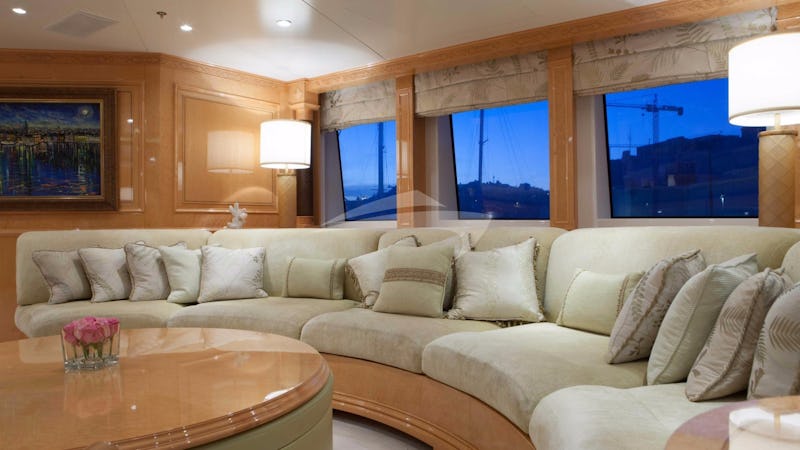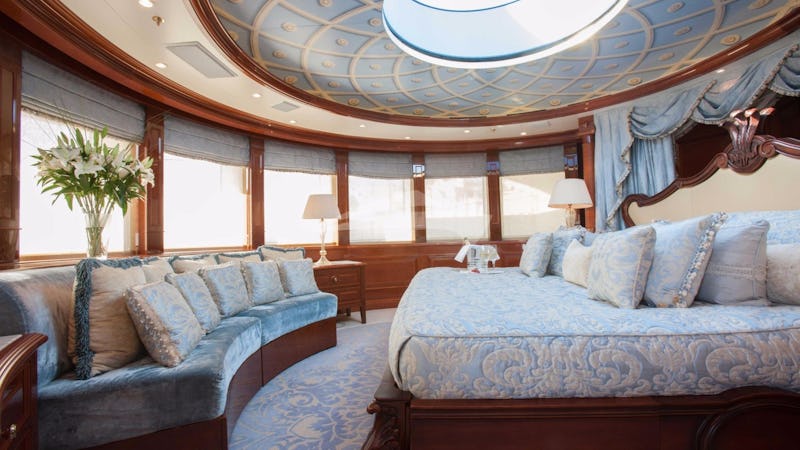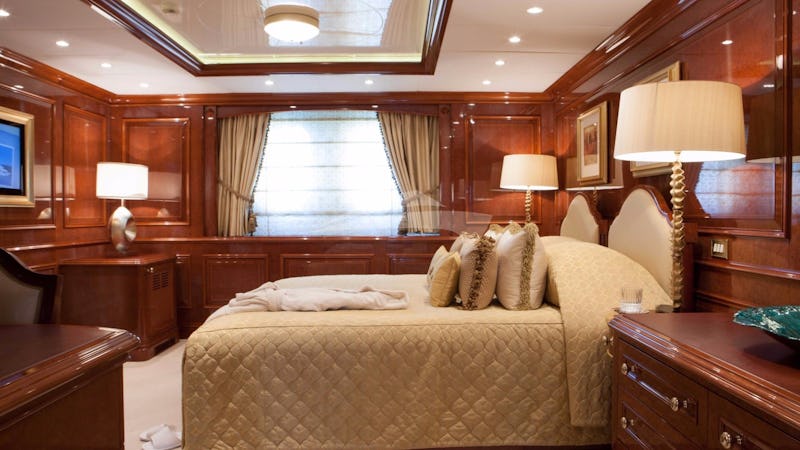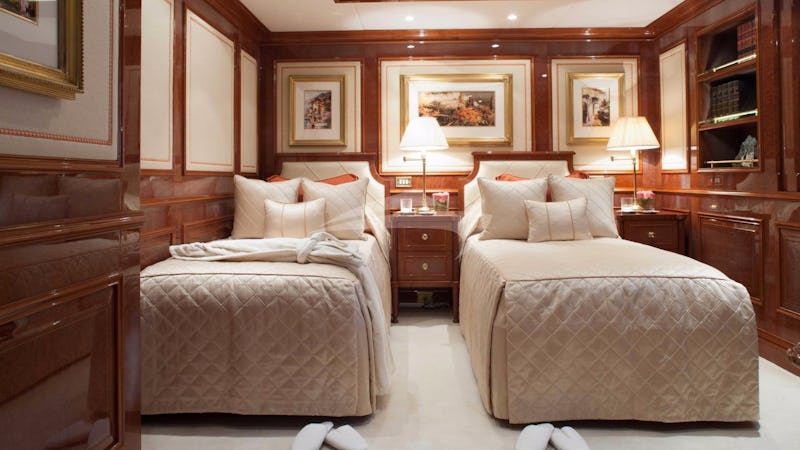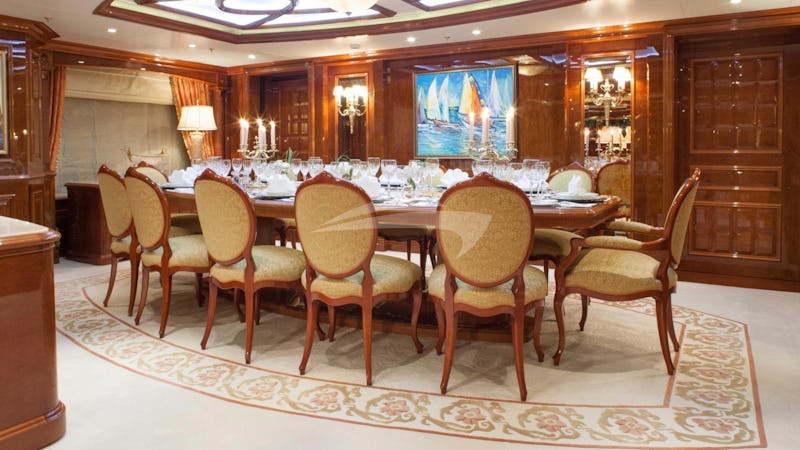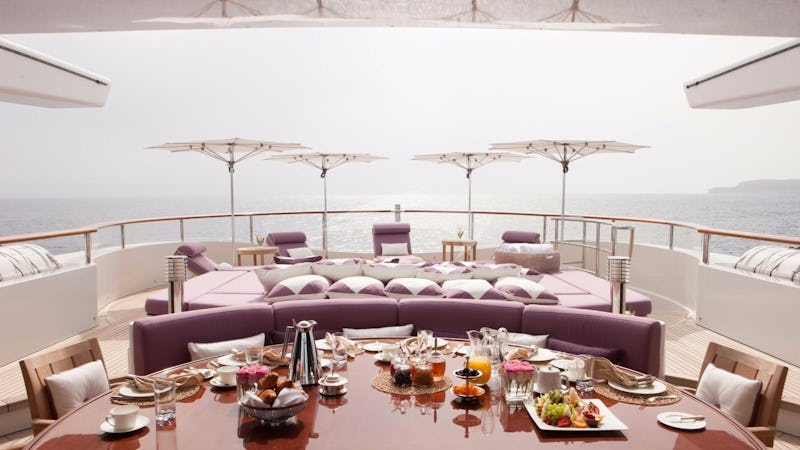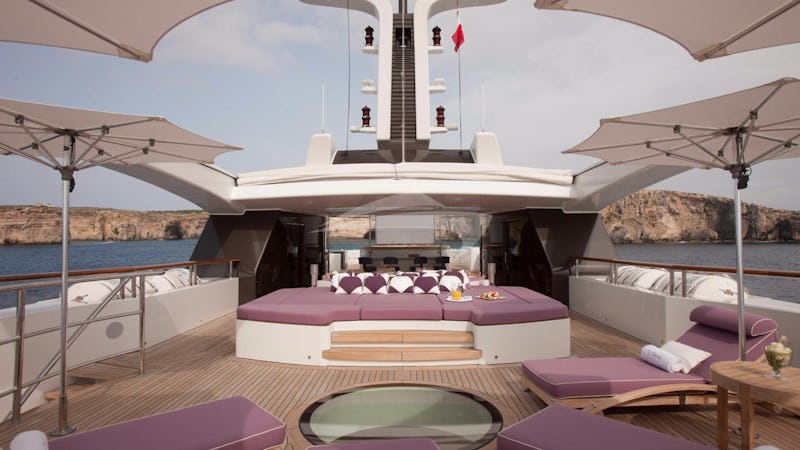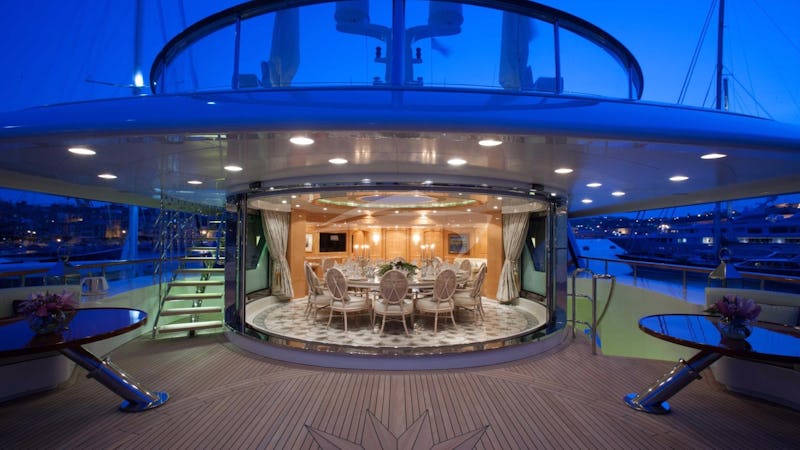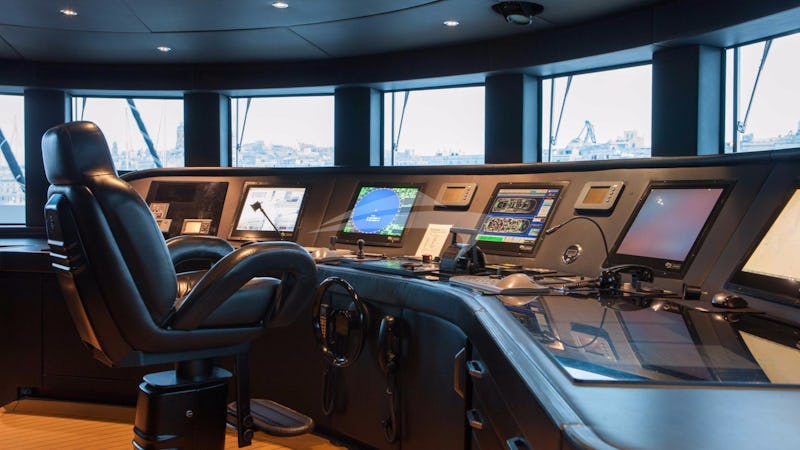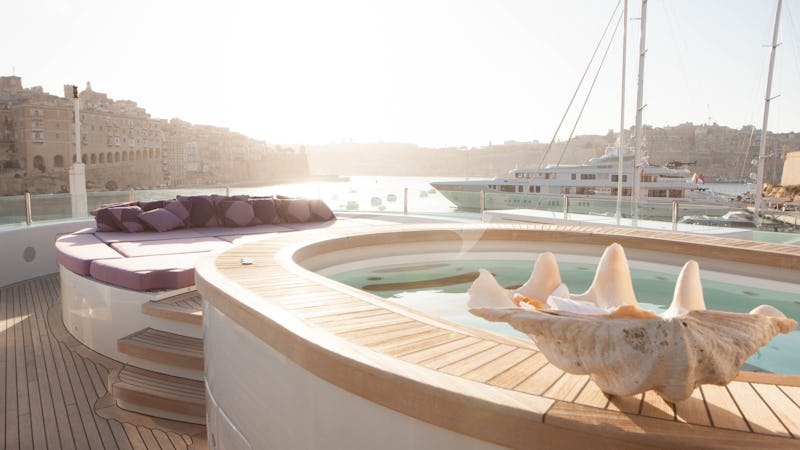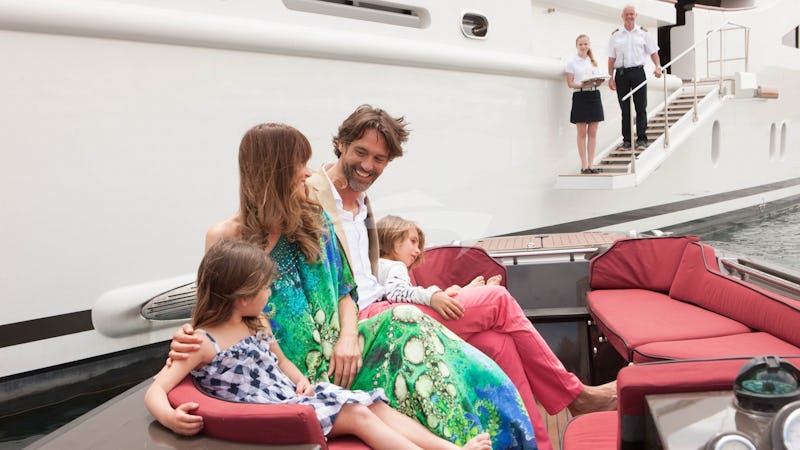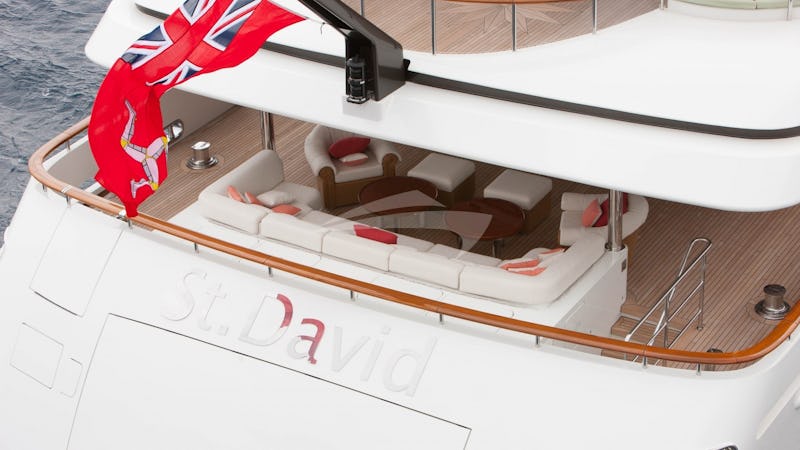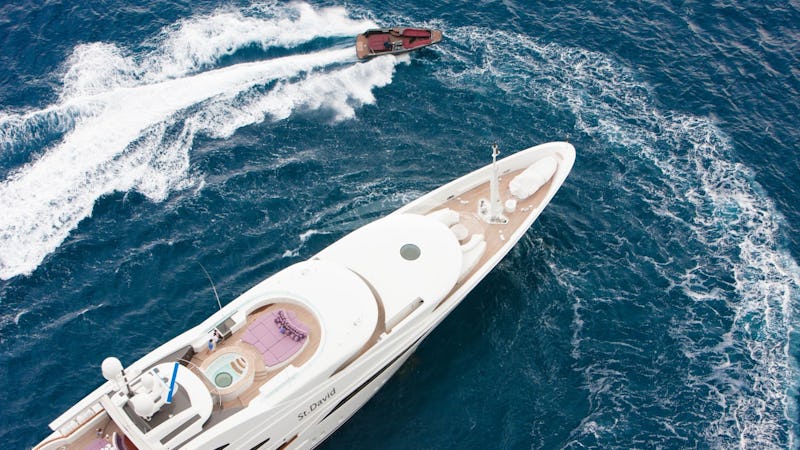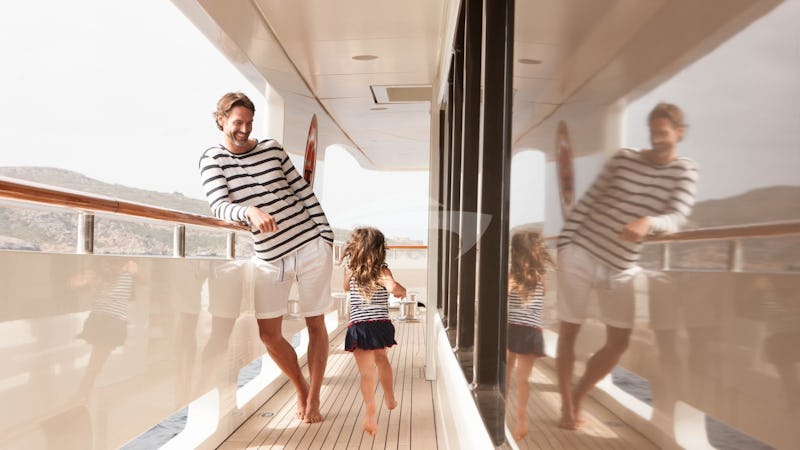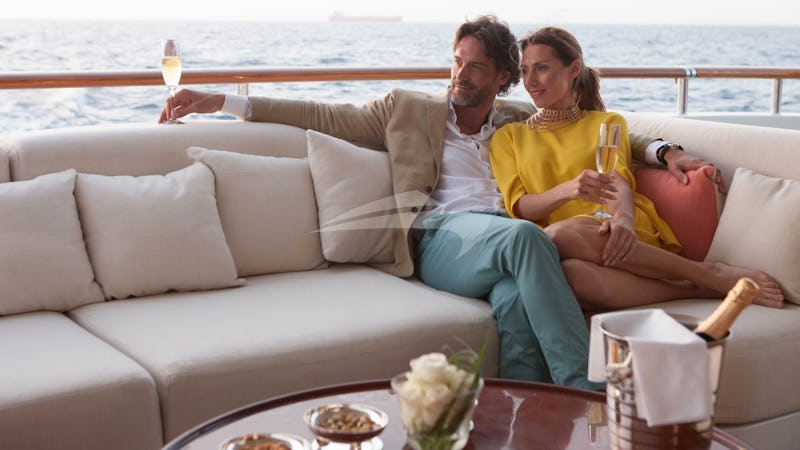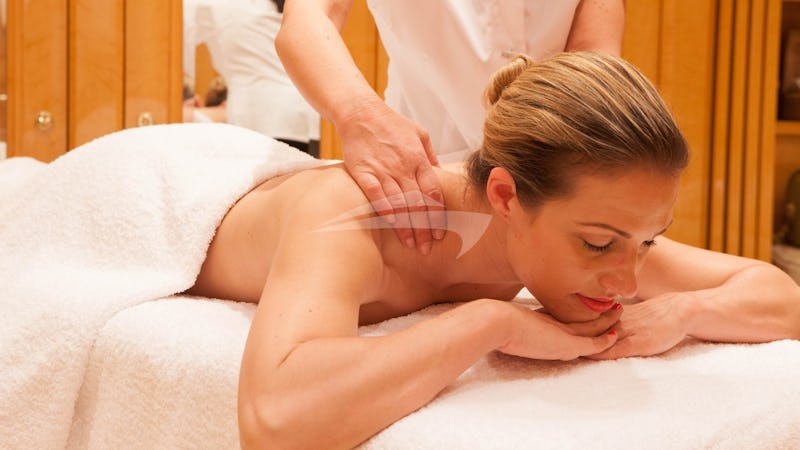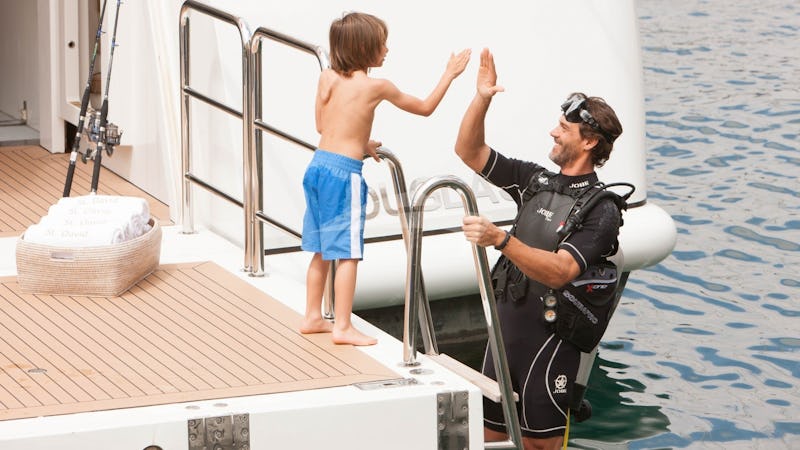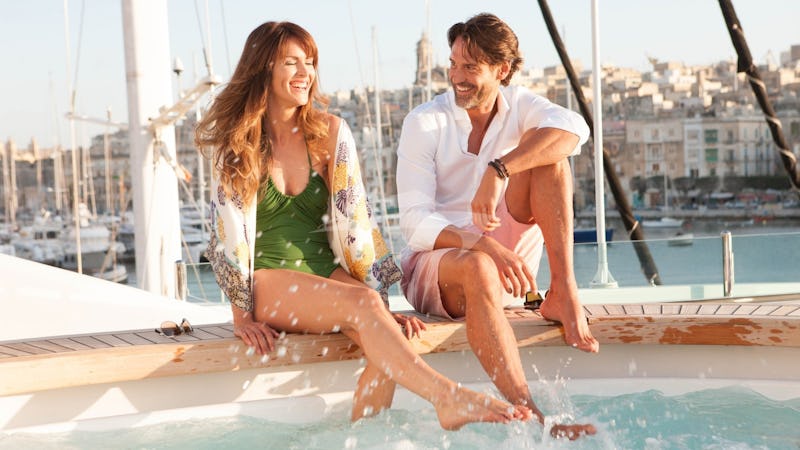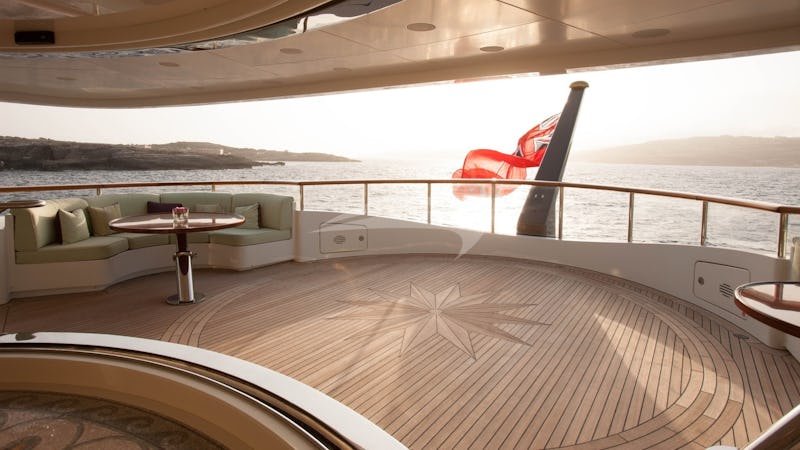 196 ft / 60 m
│
14 CREW
│
FROM $325,000
│
12 GUESTS
196ft (60m)

34ft 1in (10.4m)

11ft 10in (3.6m)

2008

Benetti

Andrew Winch Design

12

Captain Jean-Marc Bitouze

2018

13kts (24kph)

Stabilisers

Isle of Man

2x Caterpillar at 1840hp

Yes

No
Awarded 'Best Charter Yacht' by Robb Report in 2009, she is innovatively styled both inside and out and showcases a study of artisanship in every respect. Her opulent interior sleeps up to 12 guests in six impressive staterooms including a magnificent master suite, one VIP staterooms and four doubles. Split over two levels, the master suite features a sumptuous lounge area with bathroom with a raised bedroom for the ultimate in privacy and luxury. With panoramic views and beautiful staircase she offers a truly unique charter experience.
Throughout her interior living spaces intricate craftsmanship is finished to the highest standards, evident in her beautiful mosaic floors, sculptured tables that rise and fall, detailed marquetry and magnificent sweeping spiral staircase. The Baroque style architecture and Italian Riviera style creates a lavish atmosphere on board whilst a floating staircase which spans 3 decks is topped by a skylight and peeks into the bottom of the sun-deck pool to add an element of design pedigree and interest.
Outside, her decks are equally impressive with her sundeck offering shaded areas for comfortable relaxation, a large pool, and a huge entertainment area. Her experienced owner endeavoured to build a superyacht that would cater to all ages and vacation types. From watching movies under the stars at the outdoor cinema and trying out all manner of watersports to partying the night away with friends in her private nightclub, St. David offers a charter experience like no other.

Captain: Jean-Marc Bitouze
Jean-Marc has been at sea almost all his life, starting at a young age of 5 when his father built him his first optimist. He then never stopped sailing and racing sailing boats. He learned sailing in Africa and around St Malo his home town in Brittany, Northern France.In 2001, Jean-Marc left the sailing world to join the large Motor Yacht industry, bringing his respect of the sea into the new chapter of his career. Having started his charter yacht experience in 1996, Jean-Marc will pass on his superb knowledge of the Mediterranean and Caribbean waters to the guests. He is a great host and will be satisfied only when you are happy with the service his yacht and crew deliver.Jean-Marc welcomes you on Board St. David for an unbelievable trip with his magnificent crew.
CHIEF OFFICER/RELIEF CAPTAIN: IVELIN VELINOV
Ivo grew up in Bulgaria where his love for the sea developed into a career within the maritime industry. Ivo graduated The Naval Academy Varna with Master's Degree in Navigation. He has worked for 10 years on merchant ships before moving to the yachting industry. He has worked extensively around the Mediterranean on commercial ships. His extensive knowledge of Yachting, his professional approach and his leadership ability make him an integral part of the team.When Ivo is not working he likes to travel, read and listen to music.
CHIEF OFFICER: MARK EVANS
Mark grew up in England and studied Law in London but for the last ten years has lived in Italy, France and Austria. He became fluent in Italian and is conversant in French, Spanish and German. He has worked as crew in the yachting industry since 2003 after two successful years on dive boats, and has been Chief Officer of large charter yachts for the last five years, working seasons in the Med, Caribbean, Asia and the Maldives. He has been with St David since May 2015, and is now rotational Chief Officer. In his spare time he enjoys free dive, mountain biking and snowboarding.
2ND OFFICER: CRAIG MERRISON
With St David being the Patron St of Wales, it seems only right to have at least one Welshman onboard. Craig is from North Wales and has a commercial background with a variety of experience starting on Private yachts before moving onto Passenger ferries, product tankers, refrigerated container ships and finally Cruise ships. He gained his Officer of the Watch Unlimited license last year and since then has come back to where he started in the yachting industry to continue his career as an Officer.
BOSUN: KUPEN IVANOV
Kupen started yachting already back home in Bulgaria with racing on smaller sailing yachts. The passion for yachts took him to the South of France and in 2011 he had his first job as deckhand on a 60m. Kupen is one of the longstanding crew members onboard St David starting back in 2012. With water sports and racing he is happy to assist in all the outdoor activities and enjoys being a part of a great deck team.
SENIOR DECKHAND: HENRI VAN ROOY
Brought up in South Africa, Henri brings onboard both very good hospitality skills and some engineering knowledge. This with his love and passion for yachting and the sea makes him an all-round good crew member. Henri is serious and sees yachting as his future career and takes great pride in constantly improving himself.
DECKHAND: DYLAN FAIRFIELD
Dylan is on our deck department and gained his earlier experience in the sailing community where he had the opportunity to sail around the world for 6 years. He has now moved to the motor yacht industry and is keen to put his experiences to good use. Dylan is enthusiastic and eager to assist you with any watersports, fishing and transport from and to the shore. He is has a friendly, polite character and is always willing to help you in anyway to ensure that your charter is the way you imagined it.
DECKHAND: MEGHAN COURTNEY-CLARKE
From a young age I was constantly surrounded by ocean and the sea. Growing up in various countries such as South Africa, Australia, Malaysia and Canada, I found my passion for swimming and scuba diving which eventually led me to working for a marine mammal centre as a research diver and tourism volunteer. From this I was introduced to superyachts and the exciting career opportunities that lay ahead of me. I chose to work as a deckhand because I enjoy boat maintenance and watersports as well as staying active. I hope to further enhance my career by continuing to learn more about navigation and oceanography. I look forward to creating a comfortable and happy environment for my guests and ensuring they have a memorable experience aboard St David.
CHIEF STEWARDESS: NYREE PICKERSGILL
Growing up in a seaside town on the East Coast of Australia, Nyree started her career in high end fashion then made the move to hospitality in 2006 when she opened her own restaurant, spending 6 years as restaurant manager. Her love of the sea and passion for delivering exceptional service is what lead her to pursue a career in luxury yachting. In her 4 years in the industry she has travelled and worked extensively throughout Europe and the Caribbean working for a number of prestigious motor yachts. As well as travel, Nyree also enjoys to keep active with hiking and yoga and she never misses a chance to sample the food and culture of a new destination. She looks forward to welcoming you on board and making sure your time with us is all you would expect and more!
STEWARDESS: NELI YORDANOVA
With a bachelor degree in Hotel Management, Neli is a valuable member to the crew of St.David. Her extroverted and experienced nature are an asset to the impeccable level of service on the yacht. Neli brings with her a long list of skills and professional experience through working on cruise liners and lodges around the world. Her heartfelt passion for the hospitality industry has brought her to yachting where she follows her career path with empathy and dedication and exceeds the guests' expectations continuously.
STEWARDESS: RUBY ALMACK
Ruby was born in Australia but moved to England at a young age where she grew up in Chichester on the South Coast. She has been in high end hospitality for most of her career before joining the yachting industry in 2013, and is at home providing exceptional levels of service. Ruby loves yachting, and thrives on being part of a large team, working together to produce an outstanding experience for all our guests. In her spare time she enjoys travelling and spending quality time with her friends and family.
STEWARDESS / MASSEUSE: VANESSA COFRE
Vanessa was born and raised in Sydney, Australia, however her heritage is from Chile, therefor she has always had a love for travel and meeting new people of different cultures. She has worked in the Beauty, Fashion, Consumer Goods industry and most recently developed her talent as a Massage Therapist and Stewardess.She is a passionate Masseuse, constantly engaging in further studies to improve her knowledge and skills. Clients internationally often comment on her technique and ability to provide healing massages. Her treatments include Swedish, Deep Tissue, Hot Stone, Abhyanga Indian Oil, Crystal and Champi Indian Head Massage. Beauty treatments include Manicures, Pedicures, Facials, Make-up Artistry and Hair styling.
HEAD CHEF: MICHAEL SAVVA
Chef Michael, was classically trained in the kitchens of some of London's leading hotels, having worked his way up he was appointed Senior "Chef de Partie" at the Trump International Hotel & Tower in New York. Armed with an abundance of experience Michael headed to France to the 5* Hotel Martinez, Cannes and their multi award winning La Palme d'Or Restaurant. Michael then worked his way across Europe as "Chef de Partie" at some of the most prestigious restaurants and hotels. With a wealth of European experience Michael took on his first "Chef de Cuisine" position at the Deluxe Victoria Park Plaza in London, Michael then moved to the multi-award winning Hempel Hotel as Executive Head Chef, responsible for a brigade of 16 where his culinary skills were soon recognised by many of the UK's leading food critics.
SOUS CHEF: KERI TRIPLER
With a solid background trained in UK Keri has a true passion for food and enjoys to learning from other experienced Chefs. She is a confident sous chef, cooking balanced healthy meals for the crew and assisting the head chef at the same time. Keri is looking forward to be a part of a busy charter vessel and taking on new projects. She is known to be hard working and enjoys being part of a team and thrives on working towards a target. Excelling under pressure and overcoming problems through perseverance and open thinking. With a good sense of humour she makes, together with the Head Chef, the galley to be a place where anything can be produced and presented.
CHIEF ENGINEER: PLAMEN VLAHOVSKI
Born on the coast of the Black Sea, Plamen has had a passion for sailing since he joined the Naval Academy in Varna completing his Master of Science degree in Engineering. He started to work on ships in 1999, which gave him the opportunity to gain experience on very different type of vessels including large cruise ships. He moved to the yachting in 2012 and since then he proved to be a valuable part of any team.With his calm and friendly nature he will exceed any guest expectation, providing a safe and comfortable stay on board St David.
CHIEF / 2ND ENGINEER: STOYNO STOYNOV
Stoyno graduated from the Naval Academy in Varna with a Master of Science degree in electrical engineering in his home country Bulgaria. Stoyno has over 12 years of experience as Electro Technical Officer on board different types of merchant vessels. After completing his second Master of Science degree in Marine Engineering, he started his career in the yachting industry in the beginning of 2014 on board St. David as Second Engineer. His extensive experience as ETO combined with a technical approach to problem solving is helpful for the yacht and for the guests on board.When Stoyno is not working he spent the whole time with his family.
2ND ENGINEER: ANTONIO APICELLA
Italian born Antonio has worked together with the Chief Engineer on more then one yacht and you can see that the engineering team complement each other. Antonio has over 10 years of experience in the industry both as Chief Engineer and Second Engineer and started back in 2005 on sailing yachts. He is a true team player and enjoys giving a hand also on deck.With his calm and charming Italian nature he will make sure that any guests feel at home and welcomed during their stay onboard St David.
CD library, Cell phone, Cinema, DVD library, DVD player all cabins, Indoor audio system, Local TV, Satellite phone, Satellite TV, Streaming online media, TV outdoor, Wi-Fi, 15ft / 4.70m 0hp Ribeye, 24ft / 7.50m 300hp Tresco, Assorted water toys, Banana boat - towable, Free weights, Kayaks multiple, Kneeboard, Paddleboards multiple, Tube - towable, Wakeboard, Water skis - adult, Wave runners multiple (sitdown), BBQ, Beach umbrella, Exercise equipment, Fishing gear - light, Ice maker, Jacuzzi on deck, Sun loungers, Swim platform
Not Insured, Diving by arrangement, Seabobs multiple, Snorkelling gear, Underwater lighting, Wetsuits